Abbott's 'Team Australia' call actually isolates those he wants to get on board.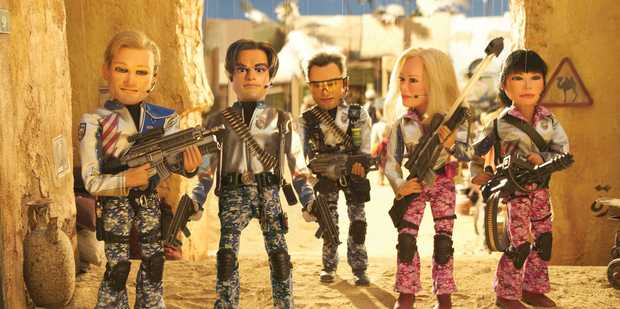 For a self-professed Anglophile, Tony Abbott has a remarkably under-developed sense of irony.
How else to explain his straight-faced use of the term "Team Australia" to underline the need, as he sees it, for national unity in the face of a common terrorist threat?
Abbott must also have missed Team America: World Police, the 2004 comedy which lampooned George W. Bush's "war on terror" - despite one of the Australian Prime Minister's former colleagues, Alexander Downer, reportedly being so fond of the movie that he once belted out its theme song in a Canberra restaurant.
Abbott's declaration that "everyone needs to be part of Team Australia" has caused much mirth, as well as providing fodder for columnists, cartoonists and newspaper correspondents. "Which football code is it, and why can't we support other teams any more?" asked one Sydney Morning Herald letter-writer.
Joking aside, this latest reworking of the "Australian"/"un-Australian" trope - which Abbott accompanied with an explicit appeal to mainstream Muslims - has had two (presumably) unintended consequences.
One, it has upset the very people he was trying to get on side, in the interests, supposedly, of counter-terrorism. Two, it must have emboldened the "bigots" whose rights George Brandis, his Attorney-General, has been so keen to protect.
Paradoxically, the reason Abbott gave, two weeks ago, for ditching Brandis' plan to water down the race hate laws was that he wanted to ensure Australian Muslims - who had vocally opposed that reform - would support the beefing up of security legislation.
The Coalition leader announced the latter and junked the former in the same breath. Then, in a radio interview on Monday, he went one step further, warning of the danger of "a mass-casualty event" caused by homegrown terrorists, and adding that "you don't migrate to this country unless you want to join our team".
The following day, the Islamic Council of Victoria pulled out of a planned meeting with him, calling those comments "ill-informed" and "inflammatory".
As well as pointing out that half of Australia's Muslims were born here, the council's secretary, Ghaith Krayem, accused Abbott of "wilfully [placing] our community in the crosshairs of every bigot and racist in the country".
So what about those new security measures, which would oblige Australians returning from conflict zones such as Syria and Iraq to prove they were not involved with terrorist groups such as Isis (Islamic State), and would allow the Government to retain everyone's phone and internet records for two years?
Presumably, the threat of domestic terrorism has increased? Well, no, according to Abbott. It's still "as high as it has ever been", however high that is.
So why the sudden clampdown? It couldn't, surely, be a cynical attempt by an unpopular Government to boost its ratings by playing the ever reliable security card?
What's certain is that many Australians, Muslim or not, are unwilling to heed Abbott's call. As one letter-writer put it: "I'm not going to join your team, Tony, I don't like the way you play."