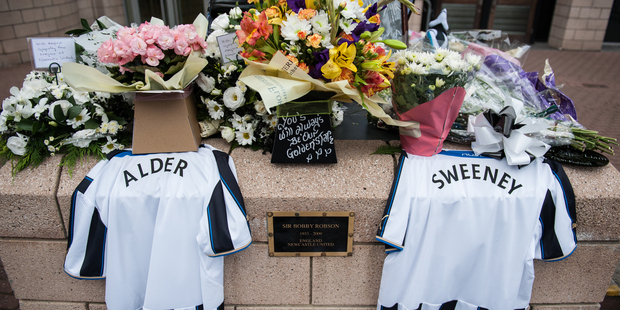 Two Newcastle United fans on their way to New Zealand to see their football team's pre-season games were among the victims of the Malaysian Airlines flight MH17 crash in Ukraine.
John Alder, nicknamed "The Undertaker" and Liam Sweeney were flying to Kuala Lumpur and then on to New Zealand where they were going to support their club on the Football United Tour of New Zealand.
Read also:
• Thugs knew jet wasn't military: expert
• Black humour turns chillingly accurate
• Malaysia PM says route was deemed safe
• US, West leaders delve for facts

Newcastle United released a statement saying both men were familiar faces at every away game the club played.
"John was a lifelong supporter and a familiar sight in the stands for almost half-a-century, having barely missed a single game in that time. Liam will be known to many fans during his time volunteering as a steward on supporters' buses to away games."
Manager Alan Pardew said in the statement that he and all the players were "deeply shocked and saddened by this terrible news".
"We all knew how passionately John and Liam supported the team and the club.
"They were with us just earlier this week for our first pre-season friendly against Oldham and their dedication to travel all the way around the world to support us in New Zealand tells you all you need to know about the passion they had for Newcastle United.
"Our hearts go out to their families and friends."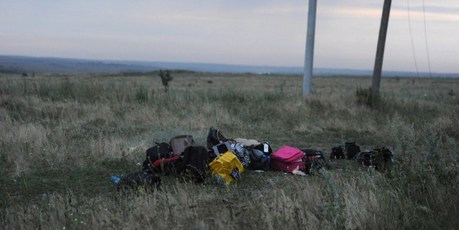 View: Photos: Malaysia Airlines MH17 shot down
Newcastle United said the players and managers would wear black armbands for their games against Sydney FC and the Wellington Phoenix in Dunedin and Wellington next week.
The team will pay tribute to Mr Alder and Mr Sweeney at their first Premier League game against Manchester City on August 17.
Liam Sweeney's family have spoken to the Newcastle online news organisation Chronicle Live of their shock and heartache at the news of his death.
His brother Mark, 25, said: "He was a lovely lad, a loyal Newcastle fan, he did not miss a single game.
"I used to go to some of the matches with him, I had a home ticket with him and sat next to him.
"He was very well respected. He did the stewarding for the travel buses.
"He was a top bloke, the best brother, son and grandson, and he will be missed greatly."
Liam has been a Newcastle fan all his life and been going to the away matches since 2007.
"He was going to Germany, every away match, every European tour."
Liam's father Barry said his son had been looking forward to the trip to New Zealand and planned to stay for eight days.
Mr Sweeney said, "His job was just a means of earning enough money to follow Newcastle United, he lived for the club.
"He was really excited to be flying out and planned to stay eight days. He and John were great friends and both committed to Newcastle to the same extent.
"Liam would get called the Big Friendly Giant, he was a gentle lad and never hurt a soul. For him to die through an act of such violence is cruel."
He said their son's tragic death left a "huge hole" in the family's lives.
"I'm not sure how to start coping with it."
- APNZ