KGB files reveal Soviets unimpressed by British double agents as documents from Cold War go on show.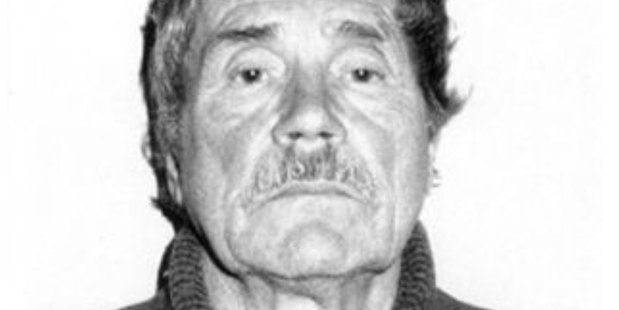 They were two of Britain's most notorious double agents, responsible for passing on some of the country's most sensitive secrets to the Russians, but documents reveal Guy Burgess and Donald Maclean were viewed in an unflattering light by their Soviet masters.
Among thousands of typed Russian documents in the Mitrokhin archive, open to public inspection for the first time today, they describe how Burgess, who was "constantly drunk", horrified his KGB controllers by staggering out of a pub one evening and dropping stolen Foreign Office documents on the pavement. Moscow was also kept informed about Donald Maclean's alcoholic binges and loose tongue.
Another exceptionally valuable spy kept so well out of sight that his or her name is still unknown.
Vasili Mitrokhin, a senior officer in the Soviet political police, brought the documents to Britain after he defected.
Russia possesses an amazing collection believed to contain every Foreign Office cable sent to or from any major British embassy between 1924 and 1936.
The Mitrokhin archive reveals they were passed to Soviet intelligence by an unnamed cipher clerk working in the Rome embassy.
There is also a wealth of documents denouncing Cardinal Karol Wojtyla, the future Pope John Paul II, as a dangerous anti-communist.
Other documents reveal the immense number of agents the KGB put into the field to destabilise the Czechoslovak communist leadership in 1968 during the Prague Spring, when for the first time people living under communism enjoyed the right of free speech.
Other documents - which can be inspected at the Archive Centre at Churchill College, Cambridge - show evidence that Dick Clements, who worked for Labour leaders Michael Foot and Neil Kinnock, was in the pay of the Soviet secret service.
Clements was editor of Tribune from 1961 until 1982, when Foot invited him to move to Labour Party headquarters to run the leader's private office. He was retained as executive officer when Kinnock succeeded Foot, until 1987. The document says that "Dan" was Tribune's "editor" (redaktor in Russian).
Clements admitted meeting Soviet officials but denied they had influenced Tribune's editorial line. He laughed off the idea that he might have been "Agent Dan".
But the most remarkable story relating to the documents is Mitrokhin's own.
In 1972, the KGB decided to rehouse its vast archive and Mitrokhin was, for 12 years, the officer responsible for transferring the documents from the Lubyanka to their new location. As he catalogued them, he meticulously copied them out by hand into little green-lined school exercise books.
He retired in 1984, aged 62, wanting this vast treasure trove preserved, but not knowing how he could smuggle it out of the USSR. When the Soviet Union fell apart in 1991 the Baltic states broke free of Russian control, but the usual tight border controls were not yet in place.
Mitrokhin travelled to one of the Baltic capitals - probably Riga - carrying a bag that contained documents hidden under dirty underwear. He deliberately looked shabby to avoid attracting the curiosity of border guards. Having failed to get anyone to listen to him at the US embassy, he visited the British embassy where a member of staff offered him a cup of tea and took the documents to be examined by experts. British intelligence quickly discovered they had landed what the FBI later described as "the most complete and extensive intelligence ever received from any source".
- Independent
The Mitrokhin files
Who: Vasili Mitrokhin was a senior KGB official. The archivist at the KGB's foreign intelligence headquarters was a secret dissident.
Collecting the files: For more than a decade he secretly took files home, copied them in longhand and then typed and collated them into volumes. He hid the papers at his country cottage, or dacha, some stuffed into a milk churn and buried.
Smuggling the files: After the 1991 collapse of the Soviet Union, Mitrokhin travelled to a Baltic state in 1992 and took a sample of his files to the US Embassy, only to be turned away. So he tried the British embassy. Smuggled out of Russia, Mitrokhin spent the rest of his life in Britain under a false name and police protection, dying in 2004 at 81. The world did not learn of Mitrokhin until a book based on his files was published in 1999.
What they describe: Sabotage plots, booby-trapped weapons caches and agents under cover in the West. The newly-released papers include a list of KGB agents in America over several decades. It runs to 40 pages and about 1000 names. One of the most notorious was Robert Lipka, a National Security Agency employee who was paid US$27,000 for handing secrets to Russia in the 1960s. After Mitrokhin's information was passed by Britain to US intelligence services, Lipka was arrested and sentenced to 18 years in prison. The volumes also reveal that Soviet agents stashed weapons and communications equipment in secret locations around Nato countries. Included is a map of Rome showing three caches, along with detailed instructions for finding them. It's unclear how many such weapons dumps have been tracked down by Western authorities.