Comeback considered as support for mainstream parties declines, writes Catherine Field in Paris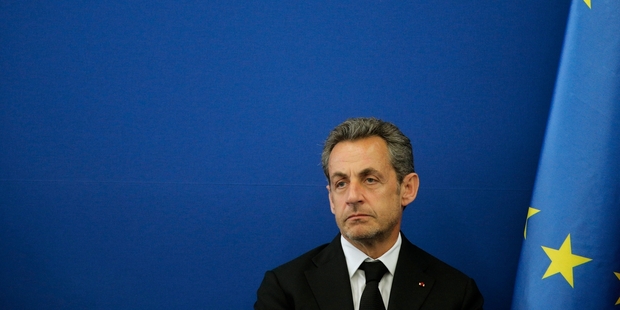 On the night of May 6, 2007, Nicolas Sarkozy stood in front of tens of thousands of cheering, tricolore-waving supporters in the Place de la Concorde, savouring his moment of triumph.
A loner in a political establishment he reviled as cosy and corrupt, he had overcome the ruling UMP party's plotters and backstabbers to become their candidate for the presidency. After a campaign in which he startled many voters by his brash, hard-talking style, the immigrant's son had routed his Socialist opponent.
He declared that the time had come when the public could renew its covenant with its President, and France would start to change. "To all those French who did not vote for me, I want to say, beyond political battles, beyond differences of opinion, for me there is only one France. I want to tell them that I will be President of all the French." This pinnacle moment is only seven years in the past, but it seems so far removed from the situation today that it has the sepia tint of distant history.
Sarkozy's reputation now is tainted by the same stench of sleaze and abuse of power that he once denigrated in France's elite. And the political landscape he promised to rebuild is arguably in its worst state since the 1950s, when governments came and went and France became a butt of jokes around Europe.
"The French do not trust their political elite anymore, except for their local mayor," Jean-Yves Camus, a researcher at the Institute of International and Strategic Relations (Iris) in Paris, told the Weekend Herald. The mounting pile of legal problems for Sarkozy includes at least six accusations, all of which he denies, most of which relate to the financing of his 2007 and 2012 presidential campaigns.
They include claims that he accepted funds of up to 50 million ($77.7 million) from former Libyan leader Muammar Gaddafi for his 2007 bid and that in his 2012 campaign, officials faked invoices of around 10 million to cover spiralling costs. Last October Sarkozy was cleared of having taken advantage of the mental frailty of France's richest woman, L'Oreal heiress Liliane Bettencourt, to receive cash to fund the 2007 presidential tilt. He is also accused of intervening in an arbitration case involving French businessman Bernard Tapie, who received a 400 million settlement from the Government.
Last week his fortunes plunged even further. After a 14-hour grilling by investigators, Sarkozy was hauled at 2am before examining magistrates who placed him, along with his longtime lawyer Thierry Herzog and a senior magistrate, Gilbert Azibert, under formal investigation for alleged meddling and influence-peddling in the Gaddafi probe.
Typically combative when under pressure, Sarkozy 59, has turned to the court of public opinion to plead his case. In a lengthy TV interview he sought to turn his humiliation to an advantage. He was a victim, persecuted by the establishment, which was using the justice system to destroy his political future.
"I passionately love my country and I am not a man who gets discouraged in the face of dirty tricks and political manipulations," Sarkozy said.
Many people within Sarkozy's Union for a Popular Movement (UMP) buy into this narrative and urge their hero to return to politics in time for the 2017 presidentials.
Sarkozy has been biding his time about announcing his comeback, but the pressure of events could determine otherwise.
"It's quite possible that his legal problems will prompt him to make an early return to the political arena in order to divert attention," said the news weekly Le Point, adding pointedly that former Italian Prime Minister Silvio Berlusconi "did the same when he was in this position". If so, Sarkozy would put the UMP back on the rack. After he left office in 2012, his party fell into a civil war between two barons, former Prime Minister Francois Fillon and Sarkozy loyalist Jean-Francois Cope.
Amid mud-slinging, shouts of vote-rigging and allegations of corruption under his governance, Cope has just been booted out. The UMP is now being run by a triumvirate which has vowed to cleanse the stables - and the last thing they need is for Sarkozy, still under a moral cloud and possibly even facing prosecution, to muscle in.
According to an opinion poll published in the daily Le Parisien, a huge majority of UMP supporters (80 per cent) believe that Sarkozy is being deliberately targeted by the judicial system - but 63 per cent of the overall public believe that he is being treated fairly. And despite their sympathy for the embattled former President, only 25 per cent of UMP supporters want Sarkozy to return to head the party.
Things in France's other mainstream parties are also pretty disastrous. The Socialist Party is at rock bottom: after two years in the job, Francois Hollande is the most unpopular President in French history - a source of sour humour for fudgy, waivering decision-making and pendulum swings in economic strategy.
Despite the success of the French football team at the World Cup, favourable coverage of the D-Day commemorations and a new pair of spectacles, Hollande has only managed a 2 per cent jump in the opinion polls, according to a survey by TNS Sofres. Just 18 per cent of respondents have confidence in him.
Centrist parties in France have rarely had a voice, and the hard left, for decades a political force to be reckoned with, has seen its role of flag-bearer for the dispossessed usurped by the hard-right National Front.
"The country is ripe for the blend of nationalism, populism and anti-parliamentarian which is promoted by the National Front," said Camus. An end to the string of scandals and an economic recovery were essential for restoring credibility in the battered system, he said.