Murdered schoolgirl Milly Dowler case revisited.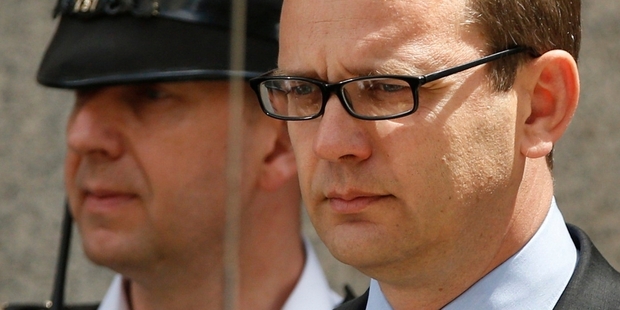 A senior journalist working for a rival to the News of the World was alleged to be involved in directing a private investigator to hack into the voicemails of Milly Dowler, a court at the Old Bailey has heard.
The accusation was made by Glenn Mulcaire, who has pleaded guilty to phone hacking and will be sentenced later this week. Gavin Millar, QC, acting for Mulcaire, told a mitigation hearing that Greg Miskiw, a former NOTW news editor, along with the journalist from a competitor newspaper, had jointly "tasked" the investigator to hack the murdered schoolgirl's phone.
Although Scotland Yard had already re-opened its phone hacking investigation into the criminal culture inside the News International title, the expose of the Dowler hacking in June 2011 led to the closure of theNOTW and the ordering of the Leveson Inquiry.
Last week former NOTW editor Andy Coulson was found guilty of hacking. Rebekah Brooks, the former News International chief executive, and Stuart Kuttner, the former managing editor of the NOTW, were both acquitted of being involved in a hacking conspiracy.
Brooks was also found not guilty on all other charges against her.
Kuttner was alleged by counsel representing Neville Thurlbeck and James Weatherup, two former NOTW journalists who have pleaded guilty to involvement in a conspiracy to hack, as "knowing" and "approving" of the regular use of Mulcaire.
Thurlbeck's barrister, Hugh Davies QC, also named Coulson, an in-house NI lawyer and another senior NOTW journalist as being part of an "approved corporate policy" to introduce hacking.
Coulson was told he will face a retrial on two counts of conspiracy to commit misconduct in public office, alongside the former NOTWroyal editor, Clive Goodman. Both are accused of paying police officers for internal phone directories of the royal household.
- Independent