Inquiry head thinks the man in jail is guilty but case is a miscarriage of justice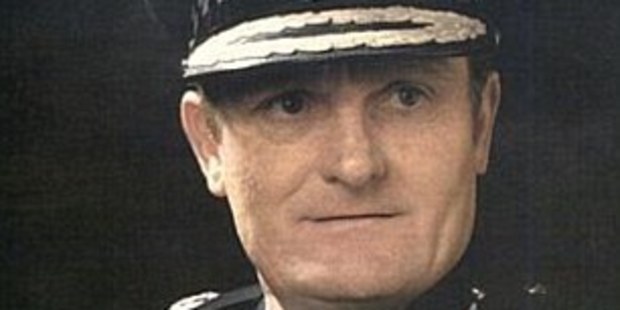 A quarter of a century ago the head of the Federal Police's Canberra policing division pulled into the darkened driveway of his home after another long day at work.
Waiting for him was an assassin. Two shots rang out, killing Assistant Commissioner Colin Winchester immediately.
Shortly afterwards his wife Gwen came to see what was keeping him and found her husband slumped in the front seat. She thought Winchester had suffered a heart attack, until she saw the blood.
The killing set in chain a four-year investigation that ran through the mafia and other suspects until settling on David Eastman, a disgruntled and disturbed public servant angry at his suspension from his job and what he saw as police corruption.
Eastman was convicted in 1995 after a sensational trial based largely on circumstantial and disputed evidence, coloured by outbursts and insults and Eastman's decision to sack his lawyers and defend himself.
The years since Eastman was sentenced to life without parole have seen controversy continue, a series of appeals and, this week, an inquiry that found his trial to be a miscarriage of justice and recommending his conviction be quashed.
In line with the rest of the bizarre story the head of the A$10 million ($11 million) inquiry, former Northern Territory chief justice Brian Martin, remained "fairly certain" Eastman was guilty.
Martin's report is now being considered by the Australian Capital Territory's Supreme Court, which will have the final say. If it agrees with Martin and the conviction is overturned, Eastman could have a case for substantial compensation.
Lindy Chamberlain was handed A$1.3 million after her wrongful conviction for the murder of baby Azaria. Andrew Mallard, also wrongly convicted of murder in Perth, was awarded A$3.25 million.
Eastman has spent almost 20 years in jail, during which he has maintained an unrelenting campaign to clear his name through legal channels, political pressure, and a steady bombardment of the media.
Eastman, a former Treasury clerk, had a long and well-known reputation in the public service as a troubled, quarrelsome and erratic employee difficult to both manage and work with.
He had been placed on extended sick leave, a decision he fought persistently until he was finally given medical clearance to return to work in December 1988.
But in the meantime he had been charged with assault over a violent fracas with a neighbour, triggered by a parking dispute.
Eastman failed to convince police that he was the victim and he apparently feared a conviction would block him from resuming his job.
Finally he arranged an interview with Winchester, a policeman of 27 years who had worked his way up to head of the ACT community policing section of the Federal Police. Winchester refused to intervene.
Furious, Eastman accused a detective who had previously crossed his path of influencing the assault charge, and accusing the police "executive" of corruption.
He wrote to a penfriend that he sympathised with men who "kill hundreds, thousands, millions", and allegedly told one of his former lawyers "I'll kill Winchester and I'll get the Ombudsman, too". Tapes recorded during police bugging appear to also catch Eastman admitting to the Winchester murder, although they were of poor quality and disputed by some experts.
But early investigations focused on the Australian arm of the 'Ndrangheta, a Mafia organisation based in Calabria, Italy, which had been implicated in the murder of a prominent anti-drugs campaigner, Donald Mackay, in 1977.
Winchester had been targeting the crime group's local operations, working with informers who believed they would in turn be protected.
When charges were laid over big cannabis crops at Bungendore, near Canberra, they apparently felt betrayed.
A Calabrian crime figure had flown to Australia shortly before Winchester's murder and had been met by two men included in the Bungendore charges.
But police eventually concluded the 'Ndrangheta was not involved and stepped up their investigations into Eastman.
After a four-year operation, he was charged with the killing.
But the trial was controversial, based largely on circumstantial evidence.
The jury found Eastman guilty and he went to jail.
But he managed to keep his case alive by repeated denials, legal challenges, a lingering belief that the mafia was in fact involved, and pressure that finally forced the ACT government to set up an inquiry in late 2012. Here, at last, Eastman had a win.
"The [murder] verdict was reached in circumstances where significant material was not disclosed by the prosecution, critical evidence was seriously flawed, evidence of a threat to kill was not properly tested," Martin said in his 450-page report.
"For these reasons I recommend that the conviction of the applicant on November 3, 1995, for the murder of the deceased be quashed."
But Martin added: "I am fairly certain that the applicant is guilty of the murder of the deceased, but a nagging doubt remains ... [However] the substantial miscarriage of justice should not be allowed to stand uncorrected."