The Chinese government is pushing domestic banks to remove high-end servers made by IBM and replace them with a local brand, according to people familiar with the matter, in an escalation of the dispute with the US over spying claims.
Government agencies, including the People's Bank of China and the Ministry of Finance, are reviewing whether Chinese commercial banks' reliance on IBM servers compromises the country's financial security, said the four people, who asked not to be identified because the review hasn't been made public.
The review fits a broader pattern of retaliation after American prosecutors indicted five Chinese military officers for allegedly hacking into the computers of US companies and stealing secrets.
Last week, China's government said it will vet technology companies operating in the country, while the Financial Times reported on May 25 that China ordered state-owned companies to cut ties with US consulting firms.
Harriet Ip, a Singapore-based spokeswoman for IBM, referred questions to IBM in the US. Jeffrey Cross, a Somers, NY-based spokesman, didn't immediately respond to an e-mail seeking comment outside US business hours.
"Security trumps everything," said Duncan Clark, chairman of BDA China, a Beijing-based consultant to technology companies. "China doesn't need the US companies in the way it did for the last few decades."
Read:
• A guide to allegations of China cyberspying
• Mundane ruses fooled US hacking victims
The results of the government review will be submitted to a working group on Internet security led by President Xi Jinping, two of the people said.
Spokesmen for Bank of China, China Construction Bank and Industrial & Commercial Bank of China declined to comment. Three phone calls to Agricultural Bank of China's Beijing press office weren't returned.
US technology sales in China have come under increasing threat following Edward Snowden's revelations last June of a National Security Agency spying program. Forrester Research estimates purchases of information-technology products in China will rise 11 per cent this year to $125 billion, meaning other US technology companies including Microsoft face threats to their business.

Watch: China military men charged with US cyber-spying
Microsoft said this month it was "surprised" to learn that China Central Government Procurement Center has excluded its Windows 8 operating system from a government purchase of energy-efficient computers. The nation's official Xinhua News Agency called it "a move to ensure computer security." China is the world's largest market for personal computers.
"China's government is in a strong position given Snowden's disclosures," Clark said. "If you give them an excuse, they will aggressively promote domestic brands."
The directive would be a further blow to IBM's business in China, where sales fell 20 per cent in the first quarter. In an April conference call, Chief Financial Officer Martin Schroeter said the challenges were cyclical, "and we still see good opportunity over the long term" in China.
Photo gallery: Wanted posters released by the US Government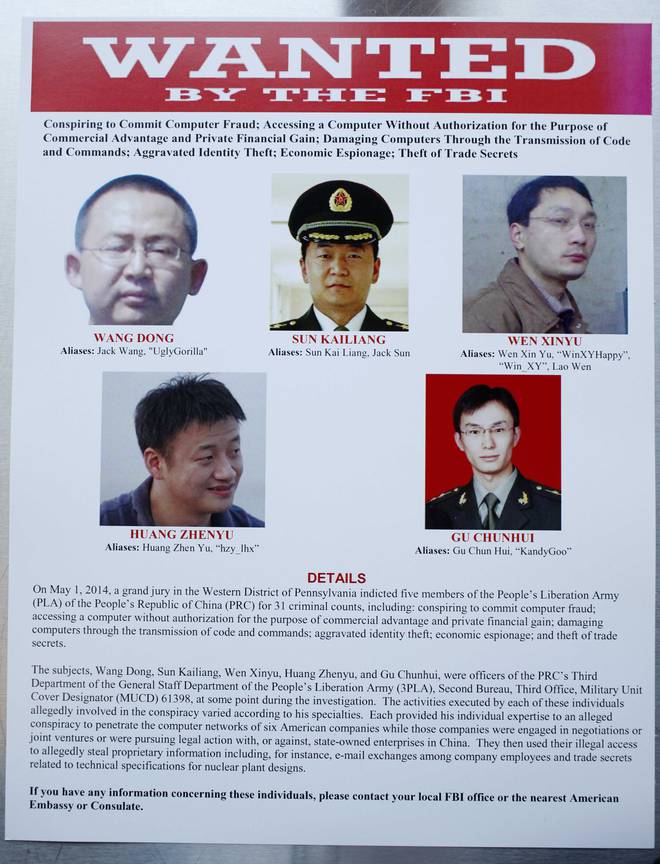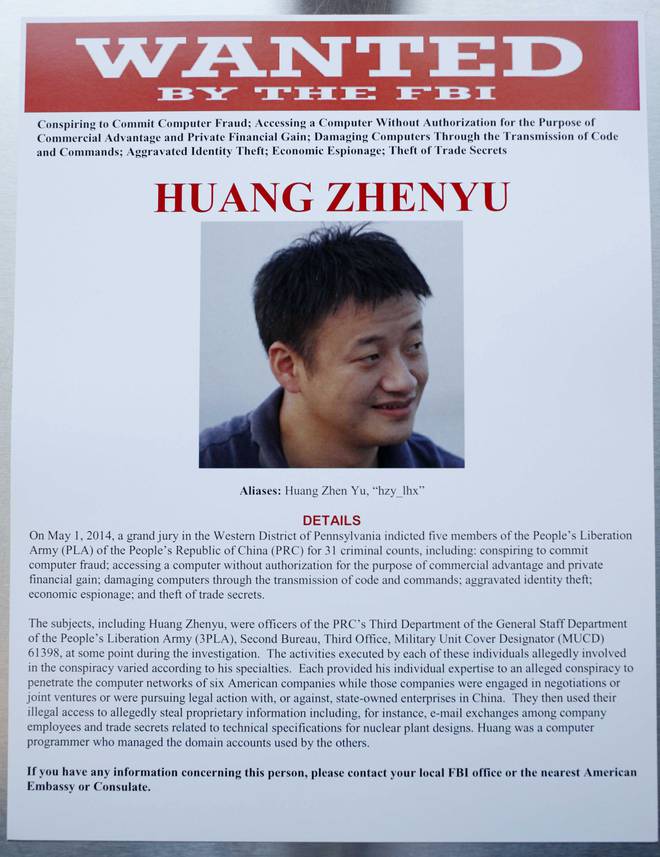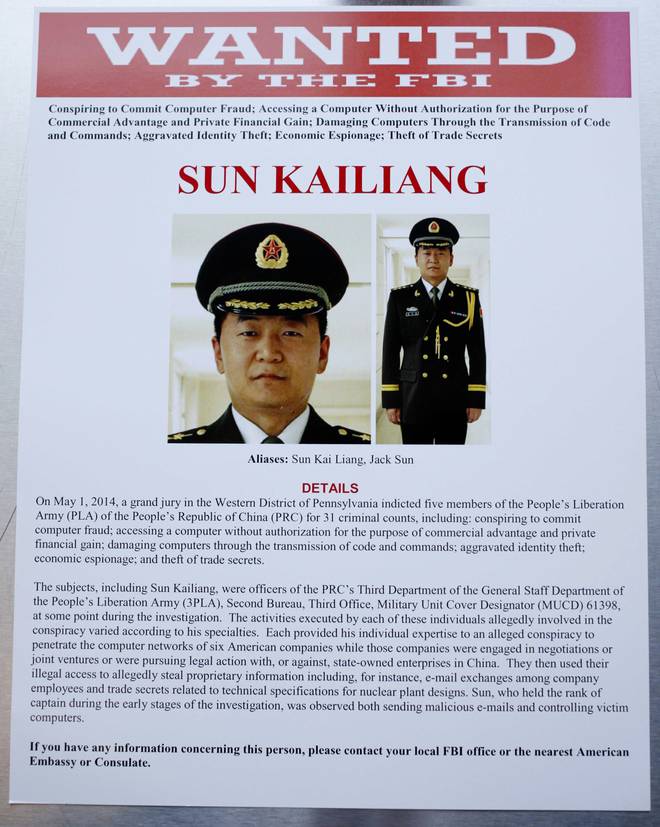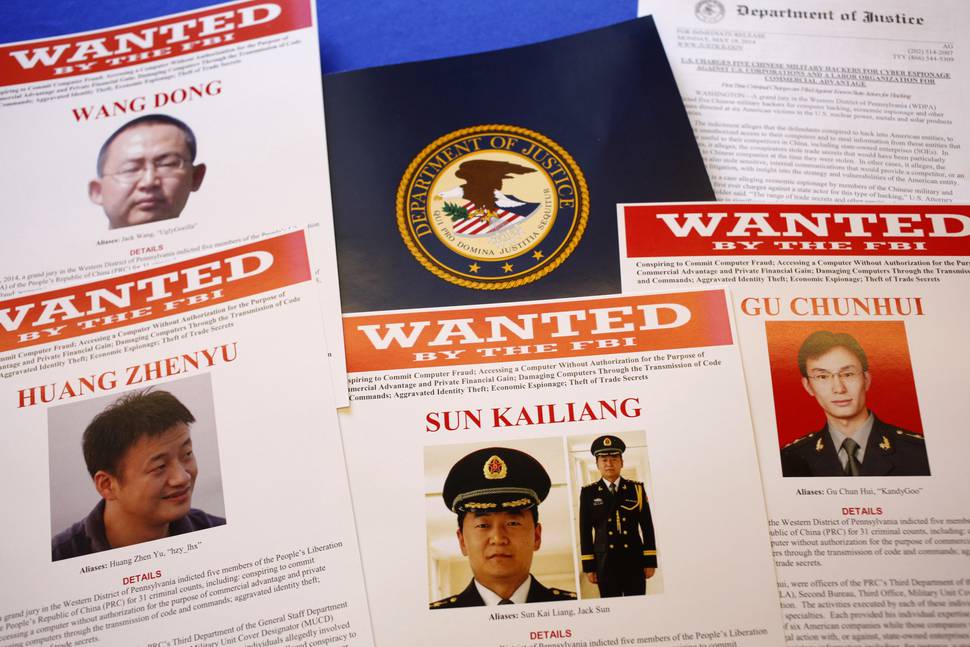 IBM announced in January it would sell its low-end server business to Beijing-based Lenovo Group for $2.3 billion. That transaction faces regulatory scrutiny including a US national security review. Angela Lee, a Hong Kong-based spokeswoman for Lenovo, said she couldn't immediately comment about the report.
In addition to concern about Armonk, NY-based IBM's equipment as a security threat, China's government also believes IBM servers are more expensive in China than in other regions, the people said.
- Bloomberg