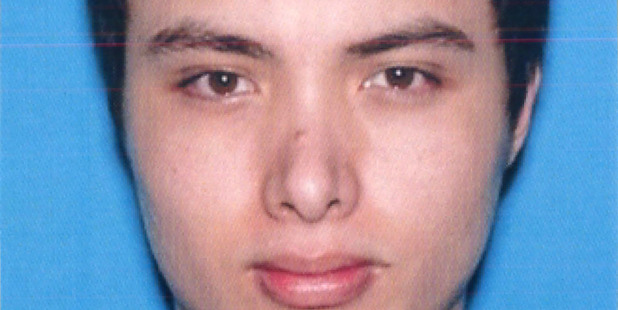 The model blamed by "virgin killer" Elliot Rodger for his hatred of women is devastated that she has been linked to the massacre, her father has said.
Monette Moio went to school with British-born Rodger, who claimed she "teased and ridiculed" him.
In his 140-page "manifesto" entitled My Twisted World, written before he killed six people and then himself in California, the 22-year-old student wrote: "I hated her so much, and I will never forget her.
"I started to hate all girls because of this. I saw them as mean, cruel, and heartless creatures that took pleasure from my suffering."
Monette's father John Moio said: "She was ten years old for god's sake, she can barely remember the guy. He's a sociopath, that's got nothing to do with my daughter. She hasn't seen him since school.
"How is a ten-year-old girl going to bully a 12-year-old boy? Maybe the girls she hung around with did poke fun at him, but they were kids. My daughter was not a bully."

A vigil to honour the victims of the mass shooting in Isla Vista. Photo / AP
Mr Moio, from West Hills, California, added: "She's devastated over the whole thing... If you think about it, he could have killed her, he could have come after her."
More details emerged yesterday about Rodger's childhood friendship with the daughter of Orchestral Manoeuvres in the Dark pop star Paul Humphreys.
In his manifesto Rodger recalled that Maddy Humphreys was his first and only female friend.
They met in Los Angeles after both their families emigrated there. London-born Rodger had grown up in West Sussex, attending £18,000-a-year prep school Dorset House, before moving to California aged five.
Watch: Raw: Shooting rampage near UC Santa Barbara

Maddy emigrated to LA as a child with her father after he hit the big time as one half of OMD, the 1980s hit band formed in Wirral.
Rodger, son of Hunger Games assistant director Peter Rodger, regularly visited 54-year-old Mr Humphreys' home for barbecues and befriended Maddy.
In his manifesto he wrote: "This girl who was my friend, Maddy Humpreys, would eventually come to represent everything I hate and despise; everything that is against me, and everything that I'm against. I was playing innocently with this girl, in the manner that all children play. We even took baths together; it was the only time in my life that I would see a girl my age naked."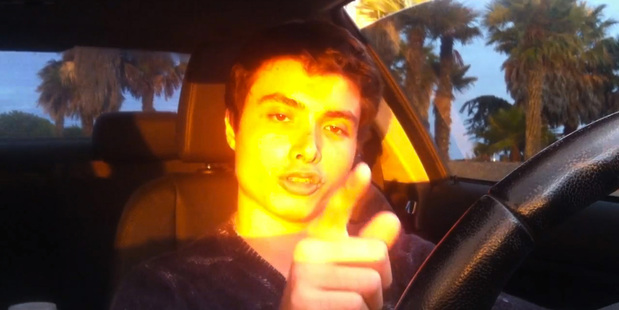 Elliot Rodger. Photo / AP
The two stayed in touch through their families until August last year when she went to his house for dinner. He later stalked her on Facebook and concluded that she and her friends at the University of Southern California were "spoiled".
He wrote: "I would take great delight in torturing and flaying her and every single one of her spoiled, obnoxious, evil friends." Rodger, who had Asperger's Syndrome, emailed his manifesto to his parents and his psychiatrist before going on the rampage in Santa Barbara.
Gallery: Gunman kills 6 in California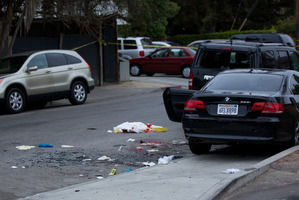 First he stabbed to death his fellow students Weihan Wang, 20, and Cheng Yuan Hong, 20, at their shared apartment. The body of another student, George Chen, 19, was also found there.
His next victims were Veronica Weiss, 19, and Katherine Cooper, 22, both shot outside a student house near the campus.
He then drove in his black BMW 3 Series to a grocery store and opened fire, killing his sixth victim, English major Christopher Michael-Martinez, 20.
- Daily Mail