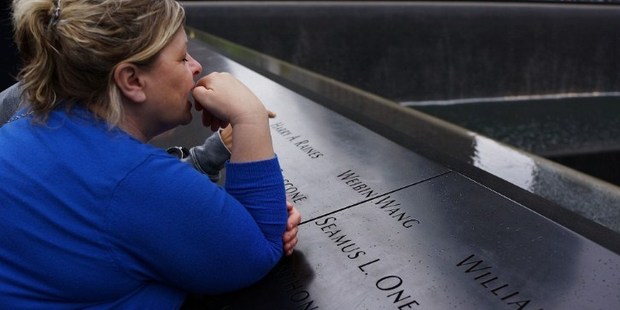 The families of those killed in the September 11 terrorist attacks have expressed dismay at tacky souvenirs on sale at the newly opened Ground Zero memorial museum.
A gift shop and cafe at the facility, which opened last week, are located just a few feet from what has been designed as the final resting place for more than 8,000 unidentified body parts recovered from the scene of the worst terrorist atrocity in American history.
The National September 11 Memorial and Museum opens to the public this week following a dedication ceremony last week attended by US President Barack Obama.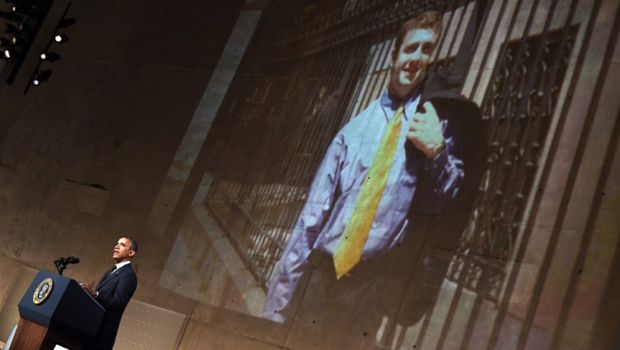 US President Barack Obama speaks at the dedication of the national September 11th Memorial Museum in New York. Photo / AFP
Family members of the nearly 3,000 killed have been given free tours in recent days, along with those living close to the site. The Ground Zero museum was already controversial among some of the bereaved families, with many saying they felt uncomfortable having tourists visiting an exhibition situated so close to the vault containing the remains of their loved ones.
Now they have had the opportunity to view the museum, some are even more unhappy at what they say is a tawdry gift shop and inappropriate cafeteria.
Among the souvenirs on sale are badges featuring some of the Fire Service dogs that died when the towers collapsed, earrings moulded from the leaves of a tree that survived the inferno, cases for mobile telephones, mouse mats and even a Fire Department of New York dog jacket. T-shirts cost $22, caps $19.95 and FDNY and New York Police Department Pandora charms are on sale for $65.
Visitors, who have already paid $24 in admission for adults, $18 for pensioners and $15 for children, can also buy magnets, key chains, stuffed animals and mugs.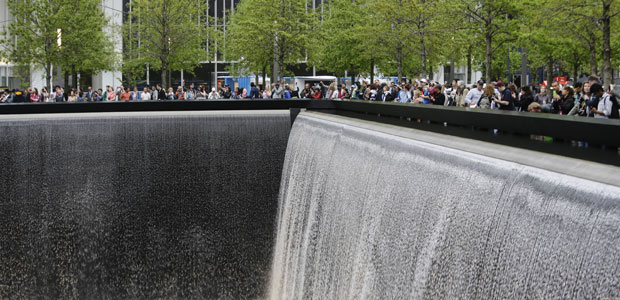 Patrons visit the pools at The 9/11 Memorial near the World Trade Center which opened to the public in New York. Photo / AP
Hooded sweatshirts with an image of the Twin Towers described as the "Darkness Hoodie" are on sale for $39 along with silk scarves featuring a panoramic view of the Manhattan skyline before the towers' collapse.
Among the items on the menu at the cafeteria are big chocolate chunk cookies, chipotle chicken and cherry cola.
Diane Horning, who lost her son Matthew, 26, in the atrocity and has never recovered his remains, said: "To me, it's the crassest, most insensitive thing to have a commercial enterprise at the place where my son died.
"Here is essentially our tomb of the unknown.
"To sell baubles I find quite shocking and repugnant.
"I think it's a moneymaking venture... and they're willing to do it over my son's dead body."