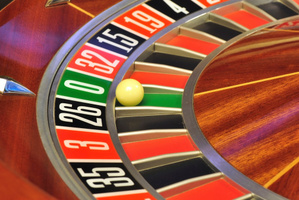 Little is known about high-roller Zhao Li, except that he is - or was - fabulously rich. So rich that Melbourne's Crown Casino was willing to lend him A$13 million ($14.1 million) in one day to finance a gambling spree which allegedly left it nearly A$7 million in the red.
The casino, part of James Packer's gambling empire, is now suing Li for that debt, plus about A$1 million in interest and costs, the Herald-Sun reports. According to Crown's statement of claim, he has refused - or forgotten - to pay back the sum, despite "repeated requests".
The Supreme Court papers paint a fascinating picture of the rarefied world inhabited by VIP high-rollers. They document how Li - a Chinese national with a Melbourne house - was lent staggering sums by Crown in 2011.
In July of that year, the casino - the largest gambling complex in the Southern Hemisphere and one of the biggest in the world - approved his application for a A$6 million credit facility, with any debt to be repaid within 20 days.
Three months later, on October 19, 2011, Li began a 13-day gambling splurge. Within five days, he had allegedly sought, successfully, to increase his debt limit to A$8 million. On October 29, he was permitted to stretch it to A$10 million - and two days later, Crown agreed to raise it to A$13 million, provided he paid it back that day. How he fared, and whether he played blackjack, poker or roulette, the court documents do not make clear. He returned to the gaming floor the next day - Melbourne Cup Day - and again applied for credit, this time for up to A$8 million. The spree ended with Li allegedly owing A$6,895,632.
The court papers say he is "ordinarily" resident in China, but had a five-bedroom mansion in Melbourne. The Herald-Sun says that house is believed to have been sold last year. Crown Melbourne was a favourite haunt of Packer's late father, Kerry, who once lost US$34 million ($39.4 million today) in a Las Vegas establishment.