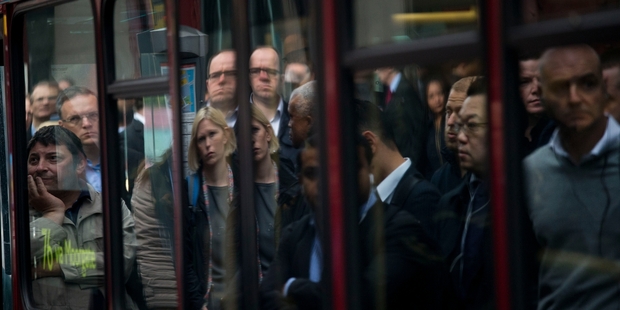 It is a London that few have seen before. Hundreds of impenetrable sets of data about the capital - its people, property, burgeoning numbers of bankers and its haemorrhaging of hedgehogs - have been mapped to be brought alive, researchers hope, in a project that has been two years in the making.
Professor Danny Dorling's London Mapper, to be launched online today, is intended to draw attention to the capital's extreme financial and social divides, while illuminating its trends, population movements and economic endeavours in a way that will be accessible to an audience beyond the confines of the Office for National Statistics.
Each of London's boroughs, or wards, depending on the map, has been made smaller or larger, depending on the issue being number-crunched, illustrating stark differences across 300 topics.
For all the warnings of a housing price bubble, and the countless statistics cited by estate agents to prove the point, a map highlighting London's increase in property values from 2012 to 2013 compared with the rest of England and Wales, tells the story of the recent property boom more eloquently than most.
"It jumps out of the page at you", said Mubin Haq, director of policy and grants at the Trust for London charity, which has funded the project. "It shows what is happening in a way that the figures cannot do."
London emerges, swirling out, pushing up the property values of satellite areas, driven by an epicentre of wealth in Kensington and Chelsea and Westminster - larger than the rest of the boroughs to signify their affluence. The average price increase in those two boroughs between 2012 and 2013 was 1,007,350 ($1,969,243) and 921,920 respectively.
"The homeless map is interesting," Haq said. "Where is it that we have seen the greatest increase in sales value in housing? One of the boroughs that stands out is Westminster. But where have we got the largest number of homeless people? That very same borough."
In the map of homelessness, based on counts and estimates of rough sleeping in autumn 2013, London appears almost as a black hole, with Westminster in dark blue, dominant at the centre. Around 140 rough sleepers are estimated to live in Westminster, says the Department for Communities and Local Government.
Maps which document where particular ethnic groups or people of particular faiths have settled show a tiny Sikh community in the centre of London while the Jewish population favours the north.
It is not only people that are mapped. In contrast to the 1272 sightings of hedgehogs in Richmond upon Thames last year there were no sightings in the City, only one in Tower Hamlets and five in Kensington and Chelsea.
Dorling hopes the London Mapper will be as big a success as its forerunner, the World Mapper, which mapped the globe according to indices such as GDP per capita and life expectancy.
- Observer