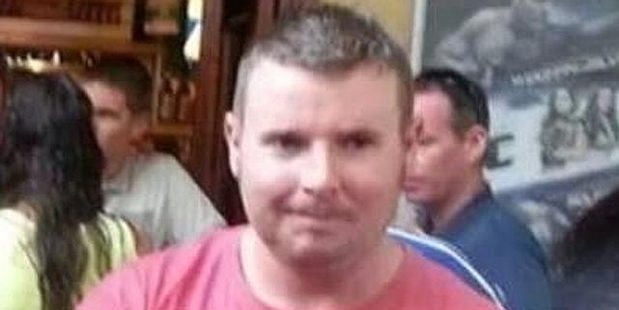 The legendary luck of the Irish was a fickle force for 33-year-old Donal O'Sullivan.
The carpenter and pipelayer from County Clare was yesterday in a critical but stable condition in the intensive care unit of Sydney's St Vincent Hospital after being found close to death in an emergency stairwell.
For four days he had lain there in his own blood, with serious brain and back injuries and badly dehydrated, while frantic relatives and friends mounted daily searches in Bondi Junction.
He remained undiscovered despite office workers using the lifts opposite the landing where he lay.
O'Sullivan was found by chance when cleaners did a random quality check on the stairwell of the East Tower office block.
If the check had not been made he would have remained undiscovered until yesterday, when regular cleaning was scheduled.
Now family and friends are demanding answers from the police about the search for the missing Irishman.
O'Sullivan had been working in Australia for about two years, living with his brother Johnnie in a Bondi Junction flat and commuting to work in Canberra during the week.
On Saturday night he had been drinking with Johnnie at the Tea Gardens Hotel in Bronte Road, before apparently leaving to carry on at a league club.
When he failed to return to his nearby flat Johnnie began to worry.
On Sunday he reported the disappearance but, Johnnie told the Irish Echo, even with daily calls to check on the progress of the search, "the police were very slow in responding".
The Sydney Morning Herald quotes friends who believed the police treated the case as one of "just another drunk Irishman".
"They didn't take it very seriously. There were remarks about his nationality," the SMH quoted a friend, Gavin Anderson, as saying.
O'Sullivan's family and friends organised their own search.
His sister and her husband arrived from Ireland to join hundreds of others hunting for O'Sullivan every day and distributing pamphlets. More than 1000 people joined a Facebook group set up to help the search.
On Wednesday night a cleaner making a random check on the East Tower emergency stairwell found O'Sullivan on level six, and paramedics were called.
No one has any idea of what he was doing in the building, or how he got there.
Police, who made their own searches and hunted through CCTV footage, said they had done everything they could.
"When I reviewed the report and actually looked at what work went into finding Mr O'Sullivan, I'm confident in saying that we did everything we could under the circumstances," Eastern Suburbs Crime Manager Ana Loughman told the SMH.