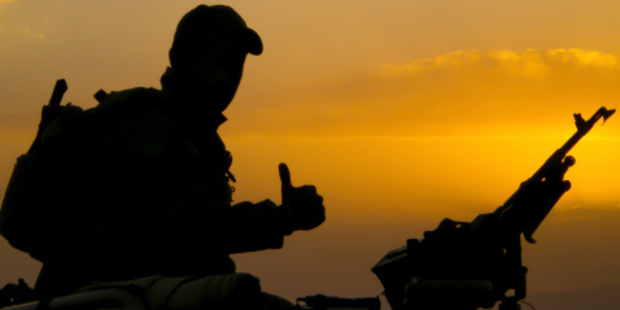 Syrian rebels reverted to the tactics of the World War I yesterday when they tunnelled underneath a luxury hotel being used by government troops in Aleppo to plant explosives that destroyed the building.
The Carlton hotel, which was being used as an army base, exploded in a giant mushroom cloud over the country's second city, killing 14 soldiers, according to the British-based Syrian Observatory for Human Rights.
The tunnel, which had seemingly been dug using pickaxes and spades, ran under the front line that divides Aleppo, which has been one of the bloodiest and destructive battlegrounds of Syria's civil war.
Government and rebel forces have been fighting for control of the city for nearly two years.
Syrian state television said that the hotel had been completely levelled by the blast, but did not confirm the number of troops killed.
A rebel grouping called the Islamic Front claimed responsibility for the bombing, posting video of an explosion that it said was yesterday's attack. On Tuesday, the group posted video of a similar attack, this time claiming to target a Syrian military checkpoint in the northern province of Idlib.
Meanwhile, a political representative from the group who gave his name as Dr Mahmoud told the Daily Telegraph that the last group of insurgents was due to be taken out of the Old City of Homs yesterday, completing a negotiated withdrawal from the city centre where they had held out for more than two years.
A total of 980 people, most of them rebels but some of them civilians, left the Old City on the first day of the United Nations-supervised evacuation on Wednesday. The evacuees are being moved to the opposition-held town of Dar al-Kabira, 20km to the north, and negotiations are now expected to begin for a ceasefire in this district also.