Major nations help with search for teenagers taken by Boko Haram but many fear response is too late.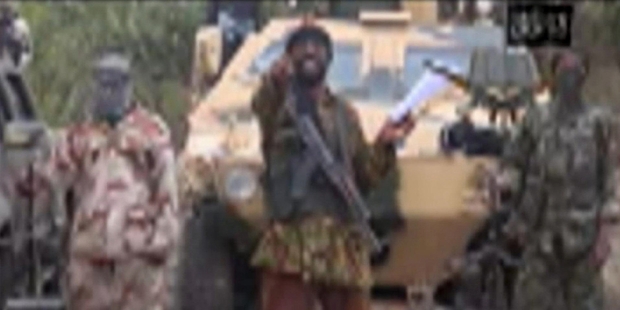 The grinning appearance of the Boko Haram leader Abubakar Shekau in a video released early this week where he threatened to sell the 230 or more girls still in captivity into sex slavery arguably focused minds on the Islamist group in a way that previous atrocities had failed to do.
As outrage grows around the world over the kidnappings, the international community has stepped forward to offer support for the Nigerian Government to find the girls, and furthermore to go after Boko Haram.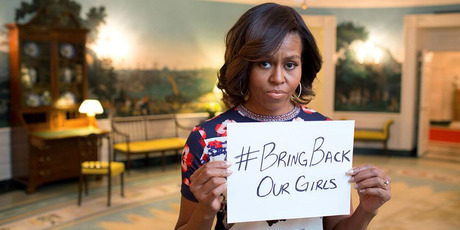 View photos of celebrities taking part in the #bringbackourgirls campaign

It could yet prove to be the militant group's undoing, with President Barack Obama suggesting the kidnappings "may be the event that helps to mobilise the entire international community finally to do something against this horrendous organisation".
The Nigerian President, Goodluck Jonathan, said that the abduction of more than 200 schoolgirls last month by Boko Haram insurgents had marked a pivotal moment in the country's fight against terror as the international community pledged support to help find the missing girls.
"As a nation we are facing attack from terrorism," Jonathan told delegates at the Africa meeting of the World Economic Forum, which has been overshadowed by the mass kidnappings, two bombs in the capital, Abuja, and this week's slaughter of civilians in a marketplace. "I believe that the kidnap of these girls will be the beginning of the end of terrorism in Nigeria."

The Nigerian leader has been criticised for failing to take the girls' predicament seriously until domestic and international pressure forced him to do so some two weeks after the April 14 incident, where Islamist militants snatched some 270 schoolgirls aged mainly between 16 and 18 years old from their dormitories at a school in the north-eastern state of Borno.
The military, often decried for its heavy-handed tactics, has been widely viewed as unequal to the task of taking on Boko Haram, whose name loosely translates as "Western education is forbidden". Since 2009, the group has waged a bloody insurgency against the state, lately targeting schools, in a bid to create a medieval-style caliphate in Nigeria.

International offers of help have started to pour in, although many fear that it may be too late to trace the hostages amid the belief that the girls will already have been separated into small groups, with some already said to have been sold as "brides" in neighbouring Chad and Cameroon for as little as US$14.
Despite its weak military ties with Nigeria, the United States has agreed to send a team of up to 10 military personnel, comprising experts in logistics, communications and intelligence planning, to join State Department and Justice Department officers, to advise the Nigerians, although there is no intention to launch any military operation.
British SAS liaison officers are understood to already be in Abuja, where they are looking at ways to assist rescue efforts. A team of Whitehall experts is to join them, including a senior military officer and civil servants from the Ministry of Defence and the Foreign and Commonwealth Office.

France, which has troops in Mali, has said it will send a small team to Nigeria as well as deploying 3000 troops in the region to fight terrorism, with its operations expected to extend across the Sahel belt, which includes Mali, Niger and Chad. Canada has agreed to provide surveillance equipment to help the Nigerians track down the location of the girls. China, whose Premier Li Keqiang is in Abuja this week, said it would provide intelligence and satellite support.
Former British Prime Minister Gordon Brown, now a United Nations education envoy, unveiled a "safe schools initiative" at the forum, which would lead to the Nigerian business community putting up US$10 million ($11.56 million) to enhance security at 500 schools in the country.
-Independent