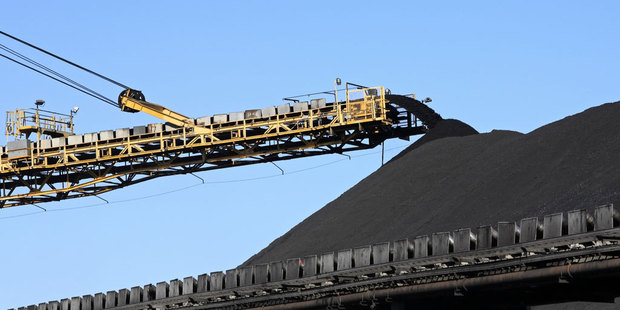 Three doctors and a medical student have been arrested after locking themselves together as part of a NSW coal mine blockade, protesters claim.
A group of 13 medical professionals and students - dubbed Medics Against Coal - spent more than four hours chained together at the Maules Creek Mine site yesterday.
Protesters oppose clearing part of the Leard State Forest to make way for the new A$767 million ($820 million) mine, near Boggabri in the state's northwest. Medical professionals from around the country joined the action to highlight the mine's health risks but their protest was short-lived.
First-year medical intern Harry Jennens and Armidale doctor Sujata Allan, Adelaide doctor Ingo Weber and Melbourne student Lin Wang locked themselves together by putting their arms in connected pipes.
The group's spokesman, Ben Solity, said once police arrived, they voluntarily unlocked themselves as they had achieved their objective to highlight the health impacts of coal to the world.
Jennens earlier said the urgent health impacts of climate change had compelled them to take action.
- AAP