Political interviewer Jeremy Paxman ends 25 years of putting evasive politicians on spot.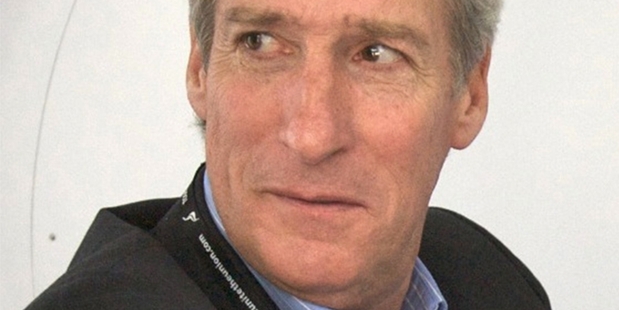 British politicians have breathed a collective sigh of relief after Jeremy Paxman, one of the best-known figures on British television and famous for his forensic interviewing of MPs, announced he was leaving BBC2's flagship Newsnight current affairs show after 25 years as presenter.
The news followed speculation he was preparing to move on. The BBC confirmed yesterday the presenter had signalled his intention to resign as early as last northern summer.
After talks with Tony Hall, the BBC's Director-General, and James Harding, director of news and current affairs, Paxman "generously agreed" to stay on and help the embattled Newsnight settle down after the arrival of new editor Ian Katz, following the programme's flawed reporting of the Jimmy Savile scandal.
The loss of Paxman feels like the end of an era. The presenter could demolish the credibility of an obfuscating politician with a mere facial expression implying disbelief.
His merciless interviewing style was most famously captured by his relentless interrogation of a serving Home Secretary in 1997 when he asked Michael Howard the same question 12 times over.
Paxman will present his final edition of Newsnight in June. He will continue to present BBC2's University Challenge.
As a former head of BBC current affairs, Lord Hall said he was especially well-placed to appreciate Paxman's contribution to the organisation. "This is a particularly poignant moment for me, because I've known Jeremy and relished working with him since the day I joined the BBC in 1973," he said.
"His is a rare and dazzling talent. He has a unique ability to create moments of real discomfort for politicians and memorable delight for audiences. For that cussed brilliance and much more besides, the BBC and our audiences will always be in his debt."
Harding said Paxman had become "the great lion of BBC journalism" and that he would be sorely missed.
"Jeremy has led from the front: fearless, aggressive and persistent. He never failed to ask the difficult questions and always refused to accept glib or deceptive answers. Of course we will miss him but he has set standards for our journalism that the rest of us must follow," he said.
"I think it's fair to say that the only people really celebrating his decision will be the politicians and public figures he has so often and so brilliantly held to account."
The loss of Paxman is a blow to Newsnight, which is still fighting to re-establish its reputation after its investigations into Savile and subsequently Lord McAlpine led to the resignation of Director-General George Entwistle in late 2012.
But Katz has been refreshing the programme and has made new appointments. The departure of Paxman will provide further opportunities for the show's other presenters such as Laura Kuenssberg. She was favoured to take the main hosting role ahead of the Today programme's Mishal Husain and occasional presenter Eddie Mair.
Paxman was maverick enough to criticise the BBC, which he joined as a trainee in 1972 before starting his career at BBC Radio Brighton. In a recent interview he attacked the organisation as "smug" and said: "There's a pile of stuff on the BBC I can't stand".Independent