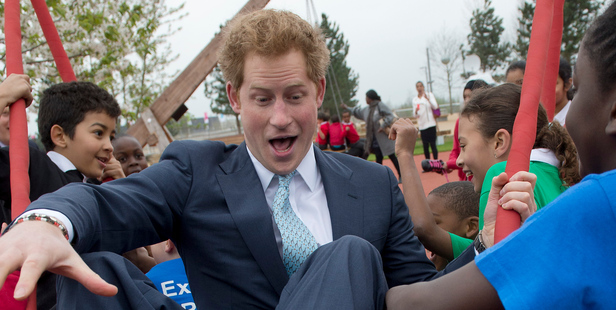 Prince Harry's split from his girlfriend of two years Cressida Bonas is another in a long history of royal fairy tale relationships that have turned sour - including that of his own mother and father.
Here are eight dramatic royal marriages that didn't survive the years.
1. Prince Charles and Diana Spencer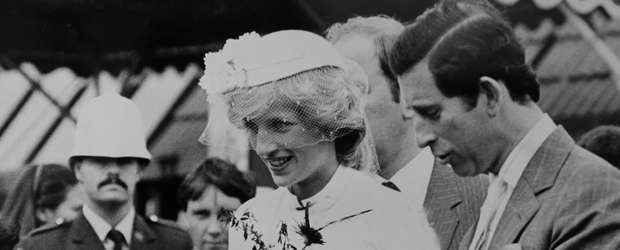 Photo / John Borren
The first in line to the throne of England, Prince Charles wed kindergarten teacher Diana Spencer in 1981. They had two sons together, William and Harry. However, after 15 years of marriage they divorced. Princess Diana said in a BBC interview in 1995 that "there were three of us in this marriage, so it was a bit crowded," referring to Camilla Parker Bowles.
Princess Diana was tragically killed in a car accident on August 31, 1997 and Prince Charles went on to marry Camilla, who became the Duchess of Cornwall.
2. Prince Andrew and Sarah Ferguson
Prince Charles' brother Prince Andrew didn't have much romantic luck either. He married Sarah Ferguson, who became the Duchess of York, in 1986. The couple had two daughters together, Beatrice and Eugenie.
Rumours began emerging that the Duchess, known affectionately as "Fergie", was linked to various men. However, it was when a photograph emerged of the topless Duchess having her toes sucked by financial manager John Bryan that her stint as royalty was over. The couple divorced in 1996.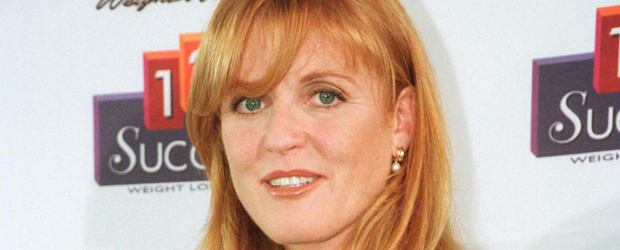 3. Princess Caroline and Philippe Junot
Princess Caroline was just 21-years-old when she married financier and "commoner" Philippe Junot in 1978. People magazine used the headline 'Caroline Weds the Dashing Pilippe Junot, A Man 17 Years her Senior and "Volumes of Conquests".' Within months, Junot was seen with numerous women both in America and oversea. There was also speculation the princess had sought solace from her close friend Renato Rossellini.The couple didn't have children and divorced just two years after they were married. The Roman Catholic Church granted the princess a canonical annulment.
4. Princess Anne and Captain Mark Phillips

Photo / Wayne Drought
Like her brothers, Prince Andrew and Prince Charles, Princess Anne was unlucky with her first love. She married Mark Phillips, a lieutenant in the 1st Queen's Dragoon Guards in 1973. As is custom, the Queen offered Phillips the royal title of Earl, but he turned her down. The couple had two children, Peter and Zara. The marriage was described as loveless, with Princess Anne connected to Commander Timothy Laurence and Phillips with PR executive Kathy Birks. The couple announced their separation in 1989 and divorced in 1992.
5. Princess Margaret and Antony Armstrong-Jones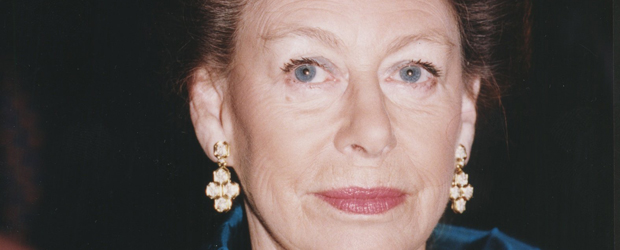 Queen Elizabeth II's sister, Princess Margaret, fell in love with Peter Townsend but the Church of England refused to grant her permission to marry a divorced man. Instead she accepted the proposal of photographer Anthony Armstrong-Jones and married him in 1960. He became Earl of Snowden and the couple had two children, David and Sarah.
Princess Margaret allegedly had her first extramarital affair in 1966 with her daughter's godfather. She was repeatedly linked to men including Mick Jagger and Peter Sellers. In 1973 she met Roddy Llewelly, who was 17 years her junior and three years later a picture of the pair in swimsuits was published on the front page of the News of the World tabloid. The following month, the pair publically admitted their marriage was over and their divorce was finalised in 1978. MPs denounced the Princess as both a "royal parasite" and a "floosie".
6. Princess Victoria Melita and Ernest Louis
Princess Victoria was the granddaughter of both Queen Victoria and Tsar Alexander II of Russia who fell in love with her maternal first cousin as a teenager. Unable to marry, because the Church forbade it, she married a paternal first cousin, Enest Louis, Grand Duke of Hesse in 1894. They had a daughter Elisabeth and a stillborn son.
The couple had a feisty marriage and were known for their loud and volatile fights. Victoria enjoyed flirting and avoiding her royal duties, but the real blow came when she allegedly found her husband in bed with a male servant. Their grandmother refused to accept their divorce, but when she died the Supreme Court of Hesse dissolved the marriage in 1901.
7. King Henry VIII and Catherine of Aragon
King Henry VIII is well-known for having six wives, two of whom he executed. However, it was his first wife, Catherine of Aragon, who was most adored by the public. The pair married in 1510 and lost four children before having a healthy daughter in 1516. They lost another daughter two years later.
The King had an affair with Mary Boleyn, but then left her for her sister Anne. Wiser than Mary, Anne refused to be his mistress and so the King - despite the Roman Catholic Church in England's disapproval - annulled his marriage to Catherine on the grounds that she had first been his brother's wife and married Anne Boleyn. Almost three years later, he also had that marriage annulled and ordered her beheaded.
8. Margaret Tudor and Archibald Douglas
The elder sister of Henry VIII, Margaret married James IV, King of Scots, giving her the title Margaret, Queen of Scots. The couple had six children, but only one, James V survived infancy. Following her husband's death, she married Archibald Douglas, the Earl of Angus in 1514. The marriage took a turn for the worse when she discovered that while she had been in London for a trip her husband had shacked up with his former lover Lady Jane Stewart - and had been living off his wife's money. She finally obtained a divorce in 1527 and married Henry Stewart against her brother's wishes.
- nzherald.co.nz