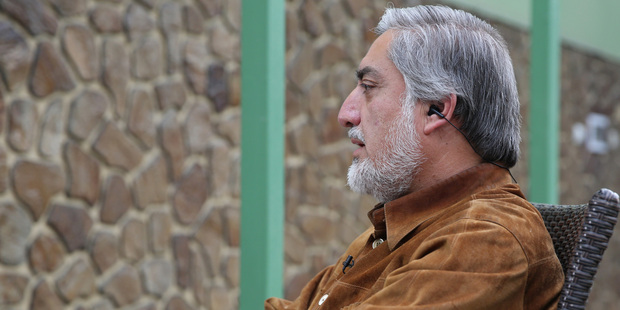 A spokesman for the coalition force Isaf released a statement confirming the five soldiers had died aboard the aircraft which came down in mountainous terrain about 130km outside Kandahar in the south.
It was the heaviest death toll in a single day this year for foreign forces, who are preparing to leave the country.
If it is confirmed that the dead are all British, it will bring the death toll of UK service personnel killed this year in Afghanistan to six, following the death of Sapper Adam Moralee in an industrial accident in March.
It is also the first fatal accident involving a British helicopter - thought to have been a Lynx, which has an extremely good safety record - since the conflict began.
Yesterday also saw the preliminary results of the Afghan elections held on April 5. They showed that the presidential election will go to a second round, after no candidate reached the 50 per cent needed for an outright win. Former Foreign Minister Abdullah Abdullah won most votes with 44.9 per cent, while former World Bank economist Ashraf Ghani came second with 31.5 per cent.
They could reach a power-sharing agreement but both have said previously that they will push for an outright win. They are now expected to face a runoff vote on May 28 or June 7.
The Taleban said yesterday that they had brought down the helicopter, but the claim was dismissed by defence officials, who said that the crash was probably caused by a technical failure. An investigation is being carried out.
The latest deaths will be an especially poignant blow as British forces are preparing to leave Afghanistan as part of the ongoing transition to hand over full security responsibility to Afghan forces. The withdrawal has been gradual, with only two British bases operating in southern Helmand province, as at March this year.
- Observer