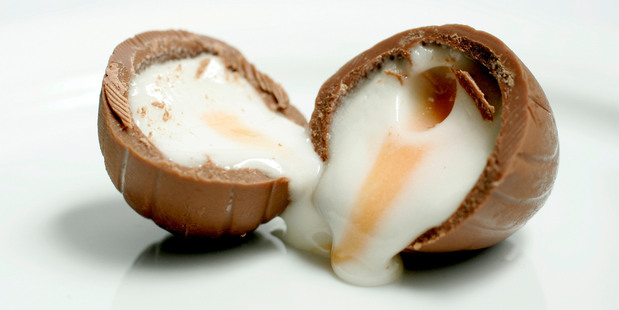 A Welsh Housing Association has come under fire after offering residents a "free creme egg" to make up for the financial hardship they may have experienced under the bedroom tax.
Valleys 2 Coast sent out the thank you letter along with the offer of the free creme egg a year after the 'spare room subsidy' was introduced. The controversial reform, dubbed 'the bedroom tax' cuts the benefits of social housing tenants with a spare room.
Nearly six out of seven affected households have been unable to avoid the cuts as a chronic shortage of housing means there are no smaller properties for them to move to. Campaigners said the move targets the most vulnerable in society, including carers and the disabled.
The letter to tenants reads: 'Valleys to Coast housing would like to thank you for your efforts to pay this shortfall. V2C understands this has been a challenging time and wants to recognise your payment efforts.
"We know that money is much tighter now with household bills such as food and fuel having increased year on year. "
It finishes by saying "As well as thanking you by letter we would also like to offer you as a small thank you by offering a Free Creme Egg should you call into the office during the month of April."
Nigel Draper, who sent the letter, told The Independent: "The letter of thanks and small gesture of the Crème Egg is an important recognition to those tenants who have struggled to find additional rent due to the bedroom tax.
"Over the last 12 months we have worked closely with our tenants to combat the worst effects of the bedroom tax. We always need to engage and keep the debate alive and the invitation to attend one of our regular walk-in sessions in Bridgend and pick up a free Crème Egg over Easter was a way of reminding tenants that even during the school holidays staff are available to help with financial advice."
Twitter users rounded on V2C after tenant Joe Halewood posted the letter. "I know where I'd shove it [the creme egg]" wrote one user. Another said "That is possibly THE most patronising thing I have ever heard. Is it one very expensive egg per bedroom or doesn't it say?"
Last week Oxfam said the government's welfare cap and Bedroom Tax were to blame for making almost 1.75 million of Britain's poorest families even poorer by a "perfect storm" of Coalition benefit cuts.
- UK Independent