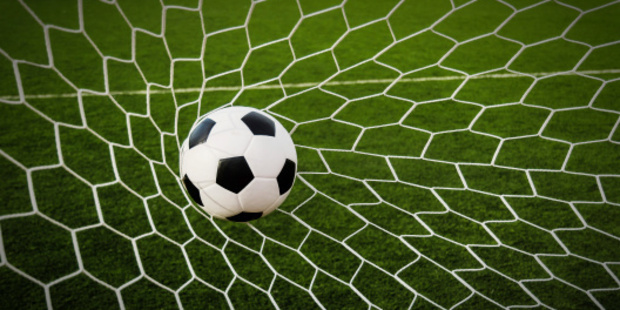 It might not be much consolation to Sheffield United, who saw a 2-1 lead obliterated early in the second half, but they forced Hull to produce their very best soccer yesterday to reach the FA Cup final.
The 5-3 scoreline does justice to a compelling game but not as much to the efforts of Nigel Clough's team, who dominated the first half before Hull woke up and started playing soccer.
"I'm certainly proud," said Nigel Clough, "and that feeling will grow when we look back at what we've achieved, and that we were close to making history."
There are 42 places in the leagues between Hull and Sheffield United, who would have been the first ever third-tier team to reach an FA Cup final had they won. The only way that could have happened was with United at their best and Hull at their worst and that is precisely how the game went for the first 45 minutes.
Arsenal's FA Cup semifinal on Sunday showed the danger of top-flight complacency but Hull displayed few obvious signs of having taken that in. They started the match at walking pace, almost as if still taking in the game at Anfield. With Nikica Jelavic and Shane Long Cup-tied they did not have the usual up- front incisiveness.
United outran and outfought Hull for the whole of the first half. When they took the lead, after 19 minutes, it was fully deserved. John Brayford took a short throw, received the return pass and whipped in a cross to the near post. Jose Baxter darted in front of Curtis Davies and bundled the ball in.
"We were awful in the first half," Bruce admitted. "I saw more mistakes in the first half-hour than I've seen in six months. We kept surrendering the ball, passing it back to them, we didn't defend properly, didn't pick up, didn't do anything."
It was Davies, not Bruce, who did the necessary at halftime. "I just had a cup of tea. The bollockings were down to the captain, he was a proper captain."
Matty Fryatt drew them level at 2-2, turning in James Chester's effort from 1.8m out after an uncleared corner. Clough said that goal was the killer blow and Hull, woken up, started to play. Tom Huddlestone, the best player on the pitch, put them ahead by exchanging passes with David Meyler, shrugging off Michael Doyle with real authority and clipping the ball into the far corner.
The Hull fans were now ole-ing their passes. Bruce threw on Stephen Quinn and it took him only two minutes to score the fourth. Meyler slid a pass through to Livermore in the inside-right channel and Quinn nodded in the cross.
That should have been that but United would not go quietly and made added time more anxious than it ought to have been for Hull. Murphy volleyed Ryan Flynn's header to make it 4-3, but United's desperate pursuit of an equaliser only allowed Hull in on the break.