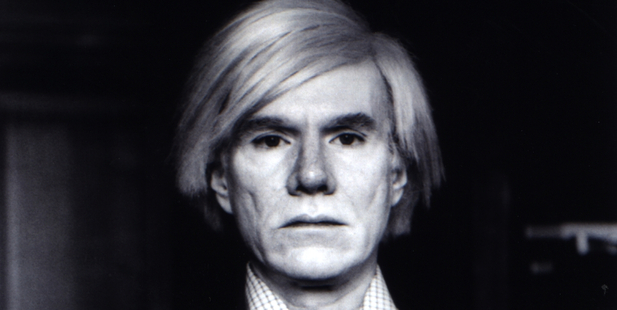 "In the future, everyone will be famous for 15 minutes."
Andy Warhol's famous quote may have predicted fame's fleeting nature in our celebrity-saturated culture - but fittingly for a pop artist who built a fortune by mass-producing other people's creations, he may never have actually said those words.
The aphorism has been traced to a 1968 brochure Warhol distributed at one of his exhibitions in Sweden. However, the art critic Blake Gopnik believes Warhol did not coin the expression.
Gopnik discovered that the Stockholm show's creator, Pontus Hulten, included the quote in the catalogue's compendium of Warhol quotes. Writing on the Warholiana blog, Gopnik reports that Hulten told an assistant: "If he didn't say it, he very well could have. Let's put it in."
Read more:
• Warhol painting sells for US$105m
• The most influential fashion muses of all TIME
The painter Philip Pearlstein, who was at art school with Warhol, tells Gopnik that Warhol had initially embroidered a comment that he had made in 1946. Warhol, then in his teens, asked Pearlstein how it felt to be the famous winner of the 1941 Scholastic Magazine National Art Contest for high-school students. Pearlstein recalled: "My spontaneous answer was, 'It only lasted five minutes'."
The photographer Nat Finkelstein has also claimed to be the source. According to his account, during a 1965 outdoor photoshoot with Warhol, some bystanders tried to push into the shot. "Andy's looking at them and he says to me, 'Gee whiz, Nat, everybody wants to be famous' I say back, 'Yeah, for about 15 minutes, Andy'. He took that line, Finkelstein claimed, although his story has changed, as he previously credited Warhol.


The work of Andy Warhol at the Pop, Power and Politics exhibition at the Scottish Parliament in Edinburgh, Scotland. Photo / Getty Images
The quote first appeared in print in 1967. A Warhol insider, Larry Rivers, described an art world in which everybody will be famous in a book about the contemporary scene.
In October 1967, Time magazine reported: "Whole new schools of painting seem to charge through the art scene with the speed of an express train, causing pop artist Andy Warhol to predict the day 'when everyone will be famous for 15 minutes'."
The expressions wider currency was assured when it was inscribed into wall text at New York's Museum of Modern Art in 1970.
Gopnik quotes an obscure US cable TV interview with Warhol in which he was asked to confirm a reported admission that the phrase was not his. "No, I was just being funny. I said every 15 minutes someone will be famous or every 15 people will be famous in every 15 minutes," Warhol replied.
Gopnik argues that it was in keeping with Warhol's artistic method, and his embrace of consumerism, to muddy the waters over an expression he had probably not originated. Warhol, the world's greatest sponge, would hardly have proclaimed that he hadn't coined his trademark aphorism. Warhol's art and persona were all about the rewards of his sponging.
- The Independent