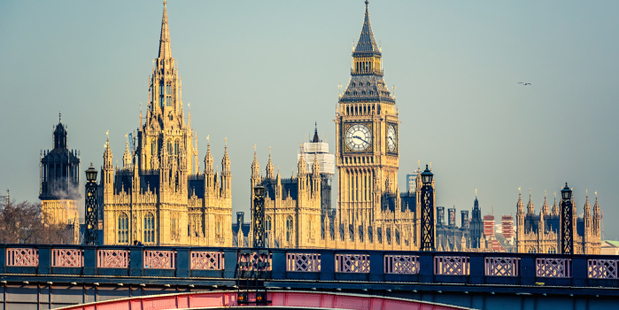 A Polish MP who has come to London to live as a migrant to understand what draws his compatriots to Britain, revealed yesterday he spent the night in a homeless shelter and warned that arriving without accommodation or a job was "irresponsible".
Artur Debski, a member of the liberal Your Movement opposition party, arrived in London this weekend to experience life as an economic migrant after warning that the outflow of young people from Poland was "dangerous" for the country.
Mr Debski said he wanted to experience the challenges faced by migrants arriving in Britain looking for a job and living on a modest budget in order to make changes in Poland which would persuade more young, educated Poles to stay put. About a million Polish citizens are estimated to have moved to Britain since the east European country joined the EU a decade ago and the UK became one of the few countries not to impose immigration restrictions.
Read more:
• Long-term UK jobless face work schemes
• The social supermarket: UK launches store for beneficiaries
More than two thirds of younger Poles consider emigrating, according to surveys. However, for Mr Debski the path to a temporary new life in Britain has not been smooth.
In a blog posted last night, the MP said he had spent Sunday night in a homeless hostel and posted pictures of himself sleeping on a floor in a floral sleeping bag. He has since moved to a hotel in Wandsworth, south London, charging £14 per night.
The politician, who arrived on a budget airline flight, said the experience had shown him the virtues of making prior arrangements. He said: "There is one thing I know for sure. Coming to live in London without any preparation is irresponsible. You have to be sensibly prepared."
"Work, accommodation and a so-called National Insurance Number allow you to have peace of mind. You can get it all sorted before you leave, so you won't end up running around London with your luggage as I did."
The diligence of Poles and their success in integrating into British life means that many are choosing to stay in the UK. A recent survey suggested nearly three quarters of UK-based Poles will remain for the long term based on indicators such as birth records and mortgage uptake. The same study found that up to 40 per cent were also thinking of applying for UK citizenship. Mr Debski, 45, who was yesterday planning to visit a job centre, said the departure of large numbers of working-age people from Poland was dangerous for his country's economy and he needed to explore why Britain was more attractive to young workers than their homeland.
But the MP said he had also been struck by the determination of Poles he had met in London and the difficulties faced by some, including one woman who he said had detected a recent hardening in the attitudes of Britons to migrants.
He said: "I come into contact with new people every day. I have a great respect for them all. Trying to get a job or settle abroad takes great courage whether or not that person has been successful."
The MP had initially suggested he would be staying for up to a month to complete a report for his party on the issue. But last night it seemed his stay in Britain may be briefer than that of the compatriots he had come to study.
In a tweet explaining he now needed to attend to matters back in Poland, he said: "I'm leaving in three days as I can't stay any longer. I need to sort out a couple of things."
- The Independent