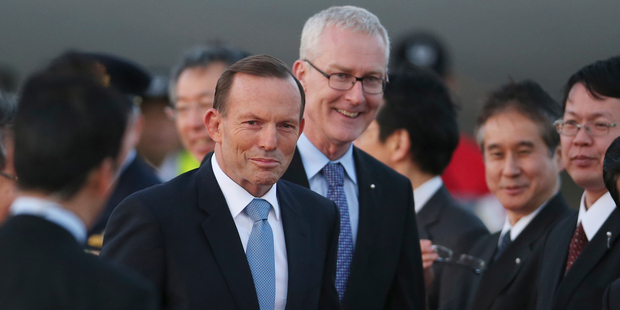 Prime Minister Tony Abbott can take little heart from the weekend's re-run of the West Australian Senate election, ordered by the High Court after almost 1400 votes vanished during a recount of last September's federal poll.
Abbott not only failed to gain the mandate he was hoping would come from the voters of a conservative state heavily dependent on mining but the Liberal vote dived, while the Greens and mining magnate Clive Palmer's Palmer United Party flourished.
And while Labor was also hit hard by voters, Abbott's bid to use the poll for his planned repeal of the carbon and mining taxes - blocked in the Senate by Labor and the Greens - has been seriously dented.
His repeal bills will have the support of PUP senators and the allied Motoring Enthusiasts senator Ricky Muir, but the Coalition Government will still need to win more crossbenchers to its side.
The WA result will also cast long shadows over Abbott's threat to call a double-dissolution election if he cannot force repeal of the two taxes through the Upper House.
The fact that the nation's most pro-mining, anti-carbon tax state punished Abbott makes a new election a far more risky bet.
But Labor was equally punished by voters and is struggling to gain a second WA senator. Leaked criticism of the party by its lead candidate, union boss Joe Bullock, on the eve of the election added to its problems with union influence and recent revelations of union corruption.
Both leaders are putting on a brave face. Opposition leader Bill Shorten said WA voters were angry at having to vote for a third time and Abbott said the result was "the kind of result you would expect in a byelection".
But the WA election has sounded a warning bell. Although the final outcome is likely to be days, even weeks away, projections suggest both have suffered swings against them of 5 per cent or more.
The Greens appear to have won a 6.7 per cent swing, and PUP a primary vote of about 7 per cent.
Preferences have yet to be allocated, a complex task given the dozens of micro-parties also contesting the election.
On the figures so far available, the Liberals appear to have held two of their three WA Senate seats and Labor one. The Green vote is expected to return Senator Scott Ludlum, ousted last September, and hand PUP its third seat.