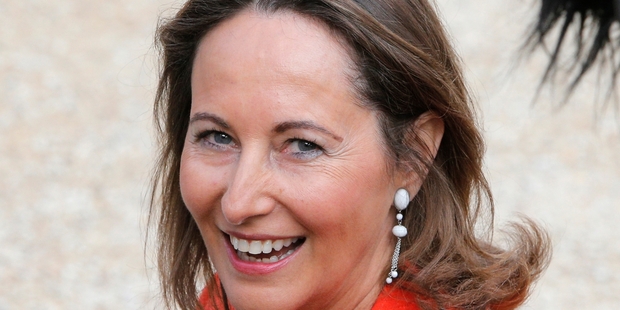 Segolene Royal, former partner of French president Francois Hollande, became part of his government yesterday after years in the personal and political wilderness, declaring her return had nothing to do with "revenge".
Hollande put Royal, 60, the mother of his four children, in charge of environment, sustainable development and energy - a powerful ministry in a country with 100 nuclear reactors.
There was reportedly no question of her entering the government while Hollande was with Valerie Trierweiler, the woman for whom he left her.
But Trierweiler's reported veto was lifted when France's "first girlfriend" left Hollande after revelations of his affair with actress Julie Gayet.
Yesterday, the French press almost unanimously described Royal's triumphant return as sweet revenge over Trierweiler.
But she shrugged off such claims, saying: "I am not at all returning in a spirit of revenge, but am rather concentrating on the demands of the job."
The post makes her the most senior member of the Hollande Administration after Laurent Fabius, who retains the Foreign Affairs portfolio, and Manuel Valls, 51, the new Prime Minister, who Hollande appointed after the Socialist Party suffered a historic thrashing in local elections on Sunday that resulted in big gains for the centre and far-right.
Reacting to the latest chapter of this very French political soap opera, Le Monde noted: "The [average] citizen watching this very particular reunion can't help wondering: 'Is this vaudeville or history in the making?' It is perhaps a bit of both, in fact."