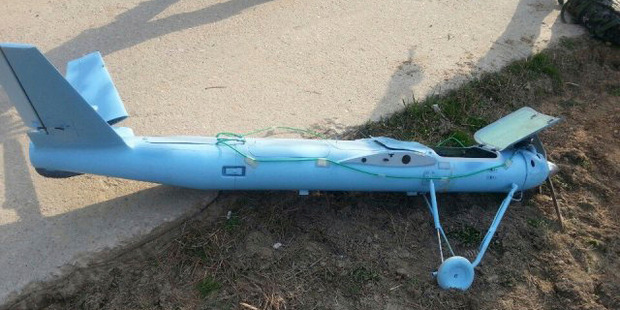 Aviation safety authorities have been urged to clamp down on Australia's burgeoning unmanned aerial vehicle market after near-misses with other aircraft and video footage showing dangerous flights above densely populated areas.
Last week a Westpac rescue helicopter narrowly missed a midair collision with an illegally operated drone above Newcastle and last year a UAV crashed into Sydney Harbour Bridge, sparking a counter-terrorism alert.
Another drone triggered safety alerts near Adelaide after its operator lost control in restricted airspace, and the Civil Aviation Safety Authority blasted illegal operators who flew drones near waterbombers and low above the heads of firefighters battling last November's Blue Mountains fires.
The Certified UAV Operators' Association says YouTube videos have shown other incidents including flights high above cloud cover and low over big city beaches and peak-hour motorway traffic. All breach operating rules for drones.
The association says the emerging unmanned aircraft industry has "strong parallels" with the rise of commercial aviation in the 1920s and 1930s, when high rates of accidents caused deaths.
"Under-resourcing of the regulatory and compliance management capacities of CASA is not an option," president Joe Urli said. "Illegal unmanned aircraft operations are on the rise in Australia and the question of whether they will be a serious safety incident is no longer theoretical given last week's reported near-miss incident involving a Westpac rescue helicopter flying back to its Newcastle base."Urli said the increase in certified operators was being outstripped by "skyrocketing" illegal operations, posing significant dangers.
Australia's skies are rapidly filling with even certified operators. The biggest user is the military, but other sectors are ballooning. The federal Government is contracting drones to monitor the environment and for agricultural forecasting and weather observation. Australian state and territory governments are using them for police and emergency services operations, with growth in private aerial photography and surveys - especially in mining and real estate - and commercial environmental monitoring and inspection of infrastructure.
The Operators' Association says the big threat lies with illegal users, already outnumbering certified operators by three to one. In a submission to a federal review of aviation safety regulations, due to report in June, the association says a harder line is needed to combat illegal operators, who at present face relatively soft fines if caught. It wants funding directed specifically at illegal operations, linked to tougher penalties and a campaign explaining laws applying to drones.
The association says penalties should include fines linked to earnings from illegal flights, confiscation of drones, and a 12-month ban on applying for certification for convicted rogue operators.
Aircraft 'taking pictures'
Officials yesterday showed off a drone - although it looked more like a remote-controlled toy - that crashed on a frontline South Korean island.
The drone landed on Baengnyeong on Monday, when the two Koreas fired hundreds of artillery shells into each other's waters in a flare-up of animosity over the long-disputed sea boundary.
Presidential spokesman Min Kyung Wook said Seoul officials think it is from North Korea, based on a preliminary investigation.
South Korean media, citing unidentified military officials, reported that the drone was taking pictures of military facilities on South Korean islands near the Yellow Sea boundary with the North.
Last week, another drone was found in Paju, a South Korean city near the land border with North Korea. Media reports said South Korean officials suspect this drone was also flown by North Korea and that it took pictures of the South Korean presidential office and a highway linking border areas to Seoul.
- AP