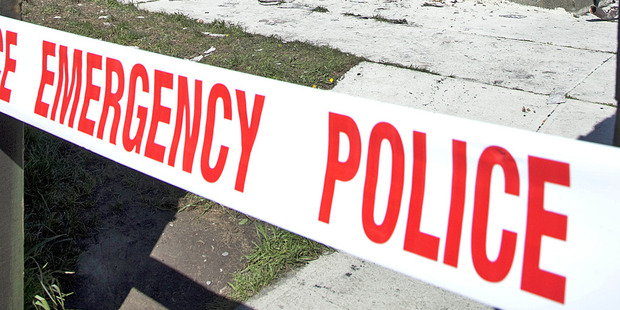 Queensland's political and tourism leaders are moving to promote Brisbane as a safe place to live and work despite the fourth murder of a foreign student in the city in as many months.
Since December two young South Koreans, a Singaporean and a French exchange student have been slain.
The latest victim was 21-year-old Sophie Collombet, a business student at Griffith University, whose naked body was found dumped near a band rotunda in Kurilpa Park, South Brisbane, last week.
She was identified after her boyfriend recognised jewellery in an internet story and called Brisbane police from France.
Detective Inspector Rod Kemp said the murder had been brutal and disgusting, especially with the three earlier killings.
"We believe the cause of death is from a brain injury from blunt trauma, so it is a particularly aggressive attack," he said.
"We are a safe society, I believe, but this is the fourth international student to be murdered, and of course it's a concern to us. We are working around the clock to hopefully bring the person to justice."
Kemp's assurances that Brisbane remained a safe society were echoed by State Premier Campbell Newman.
"I believe it is safe not only for students but safe for Brisbane residents," he said.
"I'm obviously very sad and troubled by this latest case and I hope the police can catch someone as soon as possible."
Added Tourism Minister Jann Stuckey: "Brisbane and Queensland and my beloved Gold Coast are still some of the safest places to work and holiday.
"That is further enhanced by our strong focus on tough law and order measures that have brought in by the Government."
Earlier, Brisbane's Lord Mayor told mourners at a packed memorial service for Eunji Ban, 21, a South Korean student killed as she walked to work as a hotel cleaner in central Brisbane and dumped in nearby parklands, that she had "been in the wrong place at the wrong time".
A 19-year-old man has been charged with the November murder.
Within a month the body of another South Korean, Min Tae Kim, 28, was found in a shallow grave in southwest Brisbane. Police have charged a 28-year-old man.
Police have charged another 28-year-old man with the deadly stabbing of Singaporean Meenatchi Narayanan, 27.