Assistant Treasurer named in inquiry into alleged corrupt dealings on major contract.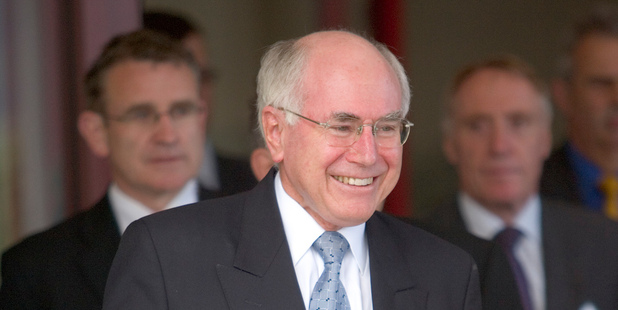 The corruption that fatally afflicted New South Wales' former Labor government has crossed both state and political borders to entangle federal Assistant Treasurer Arthur Sinodinos.
Sinodinos, one of the Liberal Party's most powerful figures during his time as chief of staff to former Prime Minister John Howard and now a senior senator, has been named in an investigation into alleged corrupt dealings between a Sydney water company and notorious Labor powerbroker Eddie Obeid.
Last year the NSW Independent Commission Against Corruption found that Obeid and former Labor mineral resources minister Ian McDonald acted corruptly in the allocation of a Hunter Valley mining lease, earning millions of dollars from the deal.
Obeid is also alleged to have misused his position as an MP to try to sway the granting of retail leases at Sydney's Circular Quay. Last year he was expelled from the Labor Party.
The ICAC is investigating a A$100 million ($106 million), 25-year contract awarded by the state-owned Sydney Water Corporation to Australian Water Holdings, a company linked to the Obeid family of which Sinodinos was a director. The deal was later overturned by former Labor Premier Kristina Keneally.
The investigation centres on allegations that a number of people connected to AWH extracted significant financial gains by "adversely affecting the official functions" of Sydney Water.
In 2008 Sinodinos, then an investment banker and treasurer of the NSW Liberal Party, was recruited as an AWH director by party fundraiser and company chairman Nick di Girolamo in the expectation that the Liberals would soon be in power in the state.
Counsel assisting the inquiry, Geoffrey Watson SC, told an ICAC hearing that Sinodinos was given 5 per cent of the company's share capital, with a bonus of a further 2.5 per cent if the contract with Sydney Water was approved.
He said Sinodinos would have earned up to A$20 million from the Sydney Water deal, in addition to the A$200,000, plus bonuses, he earned for his 100 hours a year as a director.
"It is quite apparent that Mr Sinodinos' true role in AWH was to open lines of communication with the Liberal Party and there will be evidence that he tried to do so," Watson said.
He said it was difficult at present to offer observations on Sinodinos' conduct but that there were "other involvements" that would be scrutinised in another inquiry.
The hearing was also told that di Girolamo channelled cash paid by Sydney Water for project managing water infrastructure into party funds.
The party said it would refund A$75,000 in donations to Sydney Water.
Sinodinos told the Senate last year that he had been shocked to learn of AWH's connections to Obeid and that he played no part in the awarding of the Sydney Water contract.
He had left the company when he became a senator and had renounced entitlement to his AWH shareholding.