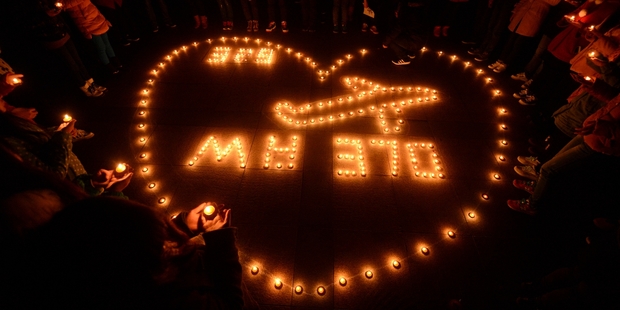 It all made for such delicious mystery.
Everything. The fact it was a respected airline and a reliable jet, a model flown all over the world. The diverse passenger list, the stolen passports, the absolute lack of communication from anyone on board - machine or man - from the safest stage of flight.
Nothing fuels speculation like uncertainty and there was plenty of that. We considered terrorism. We debated depressurisation.
An ocean away in Colorado, a satellite imaging company crowd-sourced online volunteers to scan 80,000 pictures of the briny blue for any smudge or smear that might've been a 777.
The conspiracy theorists stirred into gear and everyone played Sherlock at once.
For all the world's concerns, in this age of technology and mass information, I for one am bemused by the limitations of our species.
We can run tourist flights to space, cross the Atlantic in just a few hours. We can build a 100-tonne steel tube and lift it off the ground.
And yet for every kilobyte of live data and every satellite above, for the technological might of 10 nations' militaries, we can somehow still lose said giant tube and spend days fruitlessly searching. A tennis ball in long grass.
The plane will be found. Analysis of its flight data will take years, but the cause of its disappearance will likely be mundane. The water-cooler folly of a peculiar little mystery will pass for most of us.
And a few hundred people will never come home.