Abbott says unmanned aircraft and stealth fighters needed to bolster country's defences.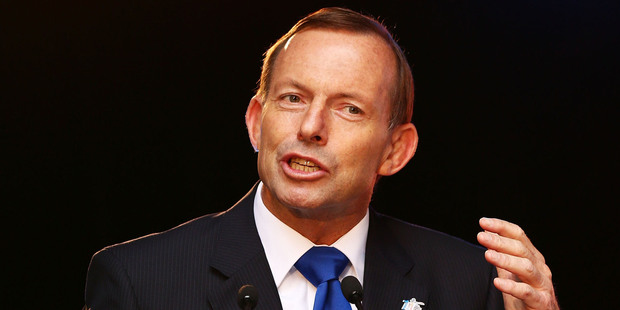 Australia is set to outlay billions of dollars on new long-range drones, maritime patrol aircraft and stealth fighters despite plans to slash federal spending.
Prime Minister Tony Abbott yesterday confirmed that a fleet of United States-made Triton unmanned aerial vehicles, each capable of monitoring 40,000 square nautical miles, will be bought for the air force and based at Edinburgh, near Adelaide.
The number and cost of the state-of-the-art drones has yet to be decided, but defence planners have advocated a fleet of seven, costing about A$3 billion ($3.17 billion).
The Tritons would work with a new fleet of eight P-8 Poseidon maritime patrol aircraft planned to replace the RAAF's 18 P-3 Orions. Abbott announced the Poseidon purchase last month. Australia will spend A$4 billion on the aircraft, with an option for four more.
And the Government is expected to decide soon on its planned new force of Joint Strike Fighters, the US-made Lockheed Martin F-35 Lightning II, which will cost about A$14 billion over their service life.
"We do need to have a strong defence," Abbott said.
"National security is as important as economic security when it comes to the good government of our country."
The Triton is the maritime version of the Global Hawk unmanned aircraft, but is designed for surveillance only and is unarmed. Sophisticated electronics will also provide spying capabilities, and it will be compatible with US Navy drones operating in the region.
Although their main mission will be defence, the Tritons with their 33-hour endurance and powerful radars will also be used to detect asylum seekers' boats and other vessels illegally operating in Australian waters, and watch over offshore oil and gas installations.
"Given that Australia has responsibility for something like 11 per cent of the world's oceans, it's very important that we've got a very effective maritime surveillance capability," Abbott said.
He said the Tritons would also maintain Australia's effectiveness as a significant military power in the region. The Tritons will be joined between 2017 and 2021 by the new Poseidons, based on the Boeing 737 airliner, also operating out of Edinburgh. They will be armed with torpedoes and anti-ship missiles.
Meanwhile, the Government appears ready to finally sign off on the replacement of its Hornet and Super Hornet strike jets with about 70 F-35 Lightnings, likely to become operational by 2020.
Australia has bought two of the advanced stealth fighters, which will be used to train RAAF pilots in the US, but controversy and concerns over the problem-plagued jet had delayed a final decision.