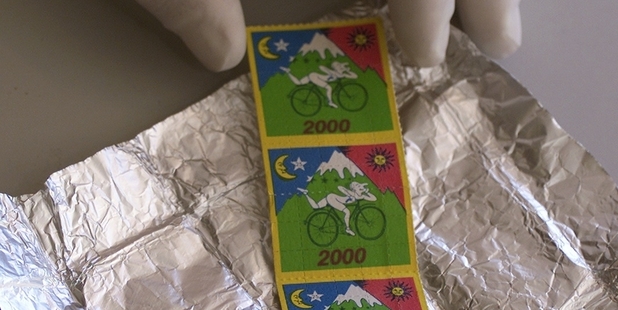 Scientists have carried out the first controlled medical experiment in 40 years with the hallucinogenic drug LSD which they used as part of a psychotherapy course to treat severe depression in terminally ill cancer patients.
Volunteers given high doses of LSD - which came to prominence in the hippy culture of the 1960s - showed a 20 per cent decline in their symptoms associated with the extreme anxiety of their medical condition, the researchers found.
The small pilot trial, which involved just 12 men and women, also showed that there were no severe side-effects of lysergic acid diethylamide, the psychoactive chemical commonly known as "acid".
However, their depressive symptoms did get worse when given only low doses of LSD, the scientists said.
"These results indicate that when administered safely in a methodologically rigorous medically supervised psychotherapeutic setting, LSD can reduce anxiety, suggesting that larger controlled studies are warranted," concluded the study published in the Journal of Nervous and Medical Disease.
Dr Peter Gasser, a psychiatrist based at a private practice in Solothurn, Switzerland, said that all but one of the 12 volunteers enrolled to take part in the trial had never taken LSD before but all of them said they would take it again and recommend it to other patients in a similar position.
"All of them said after 12 months of taking the drug that it was worth taking part in the trial and they would come again if asked. They also said they would recommend it for other people in the same position as themselves," Gasser said.
"We showed that all the treatments were safe and any adverse effects were only mild and temporary - they did not last for more than a day or so. It can be a safe treatment with good efficacy, and it justifies further research with a larger number of people," he said.
The last time medical trials took place with LSD on terminally-ill patients was in the early 1960s, before the drug was made illegal in the US.
Swiss scientist Albert Hoffmann discovered LSD when he synthesised it in his laboratory in 1938 and its psychoactive effects were discovered in 1943.