Aussie publisher who gets his news fix from Twitter launches niche weekly.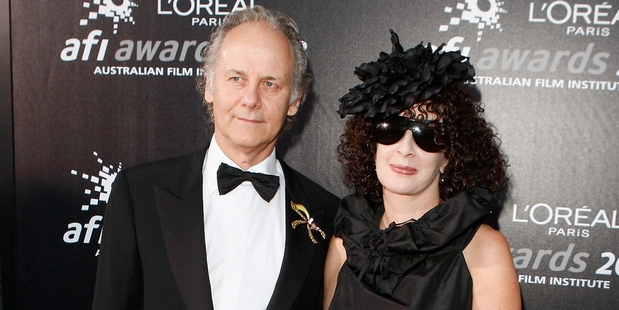 He gets his news fix from Twitter and no longer buys the morning paper.
Publisher Morry Schwartz knows more than most how the digital revolution has left print media barons haemorrhaging red ink.
Which explains why friends were dumbstruck when he announced his latest venture - a new newspaper.
"A paper paper?" asked industry pal Eric Beecher after Schwartz phoned to break the unlikely news. "You're crazy."
It's not the first time the respected Melbourne entrepreneur has faced questions about his sanity. In 2005, when he unveiled a news magazine as others teetered, rivals thought he was barking. Not only does The Monthly live on, Schwartz says it's making money.
The first issue of his new baby - The Saturday Paper - coincides this weekend with the end of the broadsheet era at two of Australia's biggest titles. For the first time, weekend editions of the Sydney Morning Herald and the Age in Melbourne will appear in a smaller "compact" size.
It's the latest manifestation of a mass-market industry suffering painful internet-inflicted contraction. Sales of major papers are falling fast and the "rivers of gold" that once flowed from classified ads have run dry.
Despite drastic cuts, production costs persist at a level that for decades ensured newspaper publishing was the preserve of a privileged few.
But where potential rivals once saw strength, they now sense weakness.
"I'm changing the business model," says Schwartz, who believes leaner, more specialised newspapers can thrive on an increasingly fragmented information landscape.
"What hurts them helps us as a start-up. If you can produce a paper from scratch without the huge legacy costs, management layers and so on, you don't really need that much."
According to Schwartz, multi-section "everything to everyone" papers are losing relevance in our instantly-connected world.
"I'm not saying they are not good papers, they are," he says. "But there's a lot of stuff in them that I don't need as a reader. And I'll bet there are a lot more people like me."
Like many of them, Schwartz no longer buys a paper during the week. Each morning he checks his iPad to see what's trending on Twitter.
But relaxing with a newspaper at the weekend remains a great joy for a 65-year-old whose birthday this month falls on the same day as another well-known print afficionado, Rupert Murdoch.
The Saturday Paper is the publication Schwartz has longed for, cramming news analysis, commentary and lifestyle coverage into just 32 pages. "I am my target market," he admits candidly. "I always publish to myself. I have always produced what I want to consume."
To fund his passion for the printed word Schwartz made, lost and then made millions again in property development. Although he has been publishing books for over 40 years, and more recently, the influential Quarterly Essay, profits from bricks and mortar projects like Melbourne's Watergate Towers provide the financial foundation for his upmarket paper.
With a handful of editorial staff led by 25-year-old journalist Erik Jensen, and a sales team sourced from existing publications, overheads - expected to run well into seven figures - are still a fraction of the major incumbents.
To break even he says he needs around 60,000 "interested and intelligent" weekly buyers; an ambitious target given his big newsstand competitors have all fallen under 250,000.
"Hundreds of thousands of people still buy newspapers every weekend," he says. "I am doing this as a business and I think it's going to make money."
News Corp and Fairfax Media executives might disagree, but Schwartz believes he is tapping an under-served market for the kind of long-form narrative journalism he first encountered in American publications in the 60s. It's the inspiration for his new paper.
Similar instincts provided the spark for The Monthly, a politically left-of-centre magazine he says now sells 32,000 copies, including 20,000 from well-heeled and educated subscribers.
"I think we're going to create an extra market rather than really biting into existing papers," he adds.
"We'll get some of those who have given up on papers because of our quality and the fact we're a bit different, and we'll win over a lot of young people who have never been newspaper readers."
The A$3 ($3.20) paper, which will be "centrist" and "progressive" in tone, goes on sale in Sydney, Melbourne and Canberra. There is also a website and IOS app.
Front page stories might run up to 3,500 words, but Schwartz is confident the format will appeal to young digital natives. He says they still buy books and magazines in strong numbers.
"There's something about the magic of paper," he says.
"With a website or app there is no memory of a physical form, but you can see, feel and hear a real paper. There's even the smell. It's the complete sensory experience."
Yet despite the enthusiasm for his new model, Schwartz seems pessimistic about the future for newspapers.
"Maybe in 10 years time, newspapers on paper will be very rare," he says.
"That's certainly possible. I hope we'll be the last one in and last one out."