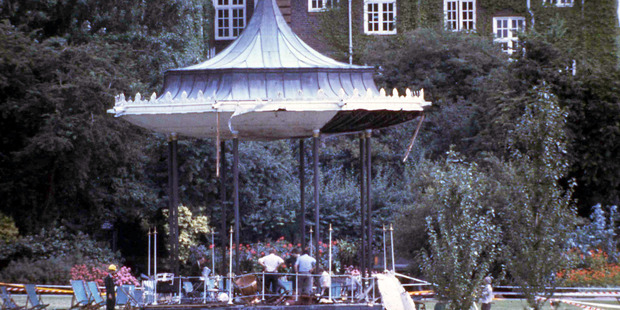 When police tried to interview John Downey in his cell about the Hyde Park bombing following his arrest last year, he put a pillow over his face and refused to say anything.
His name had been in the frame for more than 30 years for the attack, but he has always denied involvement. In a 2008 letter to Canadian authorities seeking a temporary visa to visit his son and grandchild, Downey wrote: "I was named in some British newspapers as being responsible for the Hyde Park & Regent's Park bombings in 1982, which I strenuously deny."
He added: "I have strongly supported the peace process from the very beginning of the talks and I believe that the only way forward for all people on the island of Ireland north and south is in peaceful co-operation and mutual respect and understanding for each other."
He was allegedly identified from fingerprints on a parking ticket bought for the car used to transport the bomb. Within two months of the attack, his photo-fit was released by police and his name appeared in subsequent newspaper reports about the attack.
In one, he was linked to IRA bomber Sean O'Callaghan, the former head of the IRA's Southern Command.
In his book about how he became the most highly placed informer within the IRA, O'Callaghan named Downey as a member of the England group involved in bombings on the mainland, claiming he had been active there.
Downey first came to the notice of the authorities in 1971 as a member of the Provisional IRA in Donegal. He also appears in a file in relation to the murders of two members of the Ulster Defence Regiment, Alfred Johnston, 32, and James Eames, 33, killed by an IRA remote-controlled bomb hidden in an abandoned car and detonated when their patrol approached at Cherrymount, near Enniskillen in 1972.
Two years later he was convicted by an Irish court of Provisional IRA membership and served time at Portlaoise prison, though in a later trial he was found not guilty of a separate charge of membership of a proscribed organisation. Downey was never arrested or charged in connection with this incident and yesterday his legal team and Sinn Fin both declined to comment.
- Independent