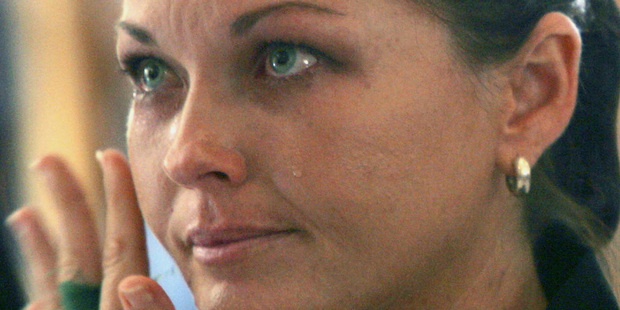 Her parole has been approved and Schapelle Corby is spending what is likely to be her last weekend in an Indonesian jail cell.
Indonesia's Justice Minister announced the Australian's application for parole had met all of the requirements.
However, there is still paperwork that must be done before she can walk out of Kerobokan prison and into the view of the media pack that will be waiting for her.
The next possible day for her release is tomorrow, Kerobokan Prison boss Farid Junaedi said.
"Now I'm waiting for the letter. Without it, I can't release her," he said, referring to the minister's decree.
"The letter must not be faxed or emailed. It has to be the original letter with the original signature.
"When we receive the letter, then we can let her out," he said.
"She can go on Monday, if we receive the letter on Monday morning."
The convicted drug trafficker, now aged 36, will serve out her parole in the Kuta home of her sister Mercedes Corby and her husband, Wayan Widyartha.
Under the conditions of her parole, she must not commit crime and must report to authorities until March 24, 2017, with the possibility of a further year of "guidance" to follow.
Corby was arrested in 2004 for smuggling 4.2kg of cannabis into Bali and sentenced to 20 years' jail.
Meanwhile, Australia's federal Government is distancing itself from the prospect of Corby selling her story to the media, even though it doesn't believe people should profit from crime.
The Government has supported her parole application since it was lodged in October 2012.
When asked whether Corby should be allowed to sell her story to the media, Foreign Minister Julie Bishop said the Government believed in the principle that people should not profit from crime.
"But whether or not these circumstances arise, whether or not action is taken, will be a matter for Australian Federal Police and the Director of Public Prosecutions," she said yesterday. "These are matters independent of government."