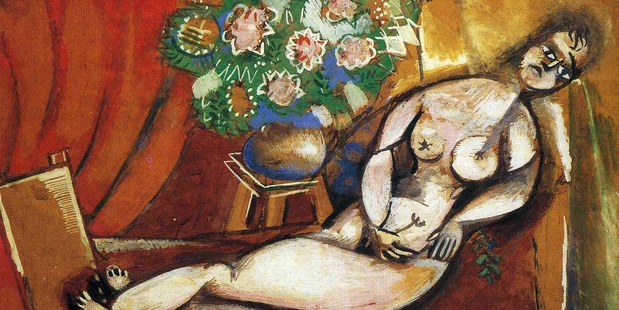 For two decades, Martin Lang enjoyed what he thought was a Marc Chagall masterpiece hanging in the hallway of his family home.
Lang, a no-nonsense Yorkshire businessman, had bought the painting in 1992 for £100,000 and while he adored the work, he also expected to see a return one day on his investment.
This week the painting - to Lang's horror - will be burned in Paris in the presence of a French magistrate. The Chagall Committee, a group of experts including two of the artist's granddaughters, and which is the sole authenticator of his work, has declared the painting a fake and ordered its destruction to deter other forgers.
Lang is exasperated and the saga highlights the risks for art enthusiasts investing without proof their money is being spent on the genuine article.
The story began in the 1990s when Lang, now 63, and his wife Jackie, 53, moved into a manor house on the outskirts of Leeds.
They hired an interior designer, and began looking for art to hang on its walls. They were offered Nude 1909-1910, a relative snip at £100,000.
Even if its provenance had not been fully established, the painting was signed and had featured in an authoritative book by an expert on Chagall's work.
Last year Lang's son Frazer, 23, saw a documentary on Chagall and wrote to BBC1's art investigation programme Fake or Fortune? A Chagall can fetch £20 million ($40 million) while this early version would be worth at least £500,000.
When the painting was sent to laboratories at University College, London, the blue and green pigments were dated from the 1930s or later.
Undeterred, Lang had the painting sent to Paris for final authentication.
Within days, the Chagall Committee made its ruling: "The heirs of Marc Chagall request that it be seized and then destroyed." The work was a fake, copied from a Chagall painting Reclining Nude 1911.
Lang wants to save the painting. "It is a ridiculous method of enforcement," he said. "Even if it is worthless it has huge sentimental value."