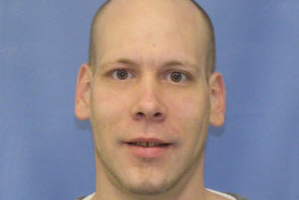 After two months on the run from the police, one criminal decided to celebrate by sharing a wanted picture of himself on Facebook - before being arrested hours later.
Anthony James Lescowitch Jr., 35, who refers to himself as 'Jimi' on his Facebook page, shared a post from Freeland Police Department asking for the public to help find him after he was accused of assaulting a man during a robbery.
Lescowitch, who had avoided the police's attempts to arrest him since November, even commented on the post, with friends joking about whether he needed " a ride" to the police station.
But his satirical ploy turned to despair when cunning detectives swiftly identified him as their target and set about trying to bring him in for arrest, using an undercover police officer to lure him into their clutches.
The officer, T.J. Rentschler, posed as a woman in order to gain significant information on his whereabouts. Within 30 minutes of talking to Lescowitch, the officer had convinced him to meet for a drink, with Lescowitch agreeing to meet an unknown unlocation. When he arrived, two patrol cars pulled up and took the Pennsylvania man into custody.
According to standardspeaker.com, Lescowitch had been charged by police along with three others for assaulting the man in July. The victim was knocked out and robbed while unconscious on the ground.
Lescowitch has been involved in several incidents with the law since the age of 18, and had been incarcerated no less than 15 times. He had even given a talk on the dangers of alcohol and drugs when he was an inmate in 2012.
After being brought to the charges filed against him, Lescowitch was granted $25,000 bail by magistrates at the Luzerne County Correctional Facility. His accomplices are set to discover their fate on Wednesday.
- UK Independent