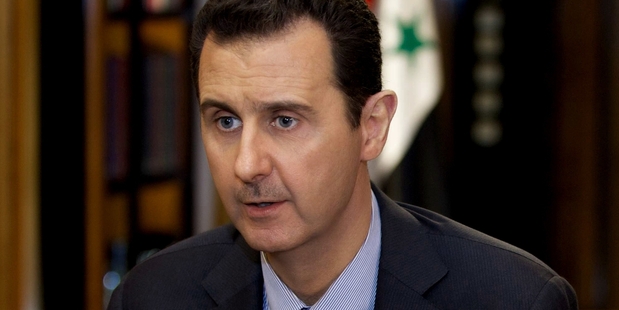 The Syrian regime of President Bashar al-Assad has funded and co-operated with al-Qaeda in a complex double game even as the terrorists fight Damascus, according to new allegations by Western intelligence agencies, rebels and al-Qaeda defectors.
Jabhat al-Nusra and ISIS, the two al-Qaeda affiliates operating in Syria, have both been financed by selling oil and gas from wells under their control to and through the regime, intelligence sources have told the Daily Telegraph.
Rebels and defectors say the regime also deliberately released militant prisoners to strengthen jihadist ranks at the expense of moderate rebel forces. The aim was to persuade the West that the uprising was sponsored by Islamist militants including al-Qaeda as a way of deterring Western support.
The allegations are in part a public response to demands by Assad that the focus of peace talks due to begin in Switzerland be switched from replacing his government to co-operating against al-Qaeda in the "war on terrorism".
During his rule Assad has alternated between waging war on Islamist militants and working with them.
"The regime is paying Jabhat al-Nusra to protect oil and gas pipelines under al-Nusra's control in the north and east of the country, and is also allowing the transport of oil to regime-held areas," an intelligence source said.
The source accepted that the relationship was opportunistic, but added that the deals confirmed that "despite Assad's finger-pointing" his regime was to blame for the rise of al-Qaeda in Syria.
Meanwhile, top prosecutors and forensic experts claim to have direct evidence of "systematic torture and killing" by Syrian forces. A report released yesterday includes thousands of photographs of the dead bodies of 11,000 detainees allegedly killed in Government custody, many of whom were severely malnourished and showed signs of strangulation.
The group of prosecutors, who have have vast experience in the prosecution of war crimes and crimes against humanity, claim this is "compelling" evidence they say could be brought before an international tribunal.
"This is a smoking gun," said David Crane, the first chief prosecutor of the Special Court for Sierra Leone and one of the report's authors. "This is direct evidence of the regime's killing machine."
The 31-page report, which was commissioned by Carter-Ruck solicitors in London acting for Qatar, is being made available to the UN, governments and human rights groups.