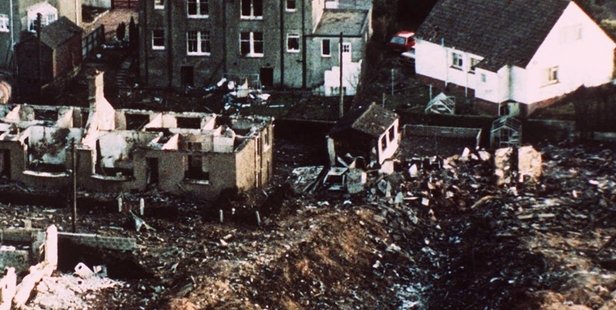 British Prime Minister David Cameron has paid tribute to the "fortitude and resilience" of people affected by the Lockerbie bombing.
He said the 1988 atrocity, which killed 270 people, remained "one of the worst aviation disasters in history and the deadliest act of terrorism" in the United Kingdom.
"The loss of Pan Am Flight 103 over Lockerbie at 7.03pm UK time on the evening of December 21, 1988, was a shocking event," he said, "a loss made more poignant still by being so close to Christmas."
Memories of the 243 passengers, 16 crew and 11 Lockerbie residents who lost their lives had not dimmed.
"Over the last quarter of a century much attention has been focused on the perpetrators of the atrocity. Today our thoughts turn to its victims and to those whose lives have been touched and changed by what happened at Lockerbie that night," he said.
"To families, friends, neighbours, loved ones, and all those caught up in the painful process of recovery, let us say to them: our admiration for you is unconditional; for the fortitude and resilience you have shown, for your determination never to give up.
"You have shown that terrorist acts cannot crush the human spirit. That is why terrorism will never prevail. And even in the darkest moments of grief, it is possible to glimpse the flickering flame of hope."
The tragedy continued to forge a strong bond between Lockerbie Academy and Syracuse University [New York], he said.
"Syracuse lost 35 of its own on that fateful evening. Nothing can restore the promise of those young lives cut short."
Each year since the tragedy the university has awarded 35 scholarships to its own undergraduates and two to Lockerbie students.
"This is the lasting and optimistic legacy bequeathed to future generations on behalf of those who lost their lives on this day 25 years ago and whom we remember today," Cameron said. AAP