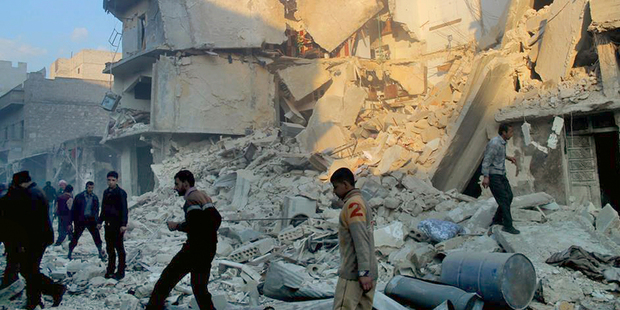 The United Nations has launched the biggest aid appeal in its history, calling for more than 4 billion ($7.9 billion) to be dedicated to the crisis in Syria in an attempt to avert what it says is the greatest humanitarian catastrophe of modern times.
With no end to Syria's conflict in sight, the UN estimates that three quarters of the population - millions of whom have been forced to leave their homes or flee the country because of the fighting - will need aid in 2014. The UN said the impact had "exceeded all previous benchmarks".
The Syria appeal accounts for half of a total funding plan of just under 8 billion announced yesterday designed to bring humanitarian aid to 52 million people in 17 countries.
In the past two and half years 2.4 million Syrians have fled to the country's five regional neighbours, Lebanon, Jordan, Turkey, Iraq and Egypt. As the war intensifies up to 8000 refugees cross the borders every day.
So far, almost half the Syrian population has been left destitute or homeless in the conflict. A similar number do not have sufficient food, according to the World Food Programme.
Aid workers say that if international donors meet the appeal for 2014 - an increase of 2.45 billion on the amount they requested at the start of this year - the UN might just be able to cope.
However, even this year's smaller appeal has not been met, and is estimated to close at the end of December at only 60 per cent funded. As a result, when Syrians flee the country, thousands are being left to fend for themselves.