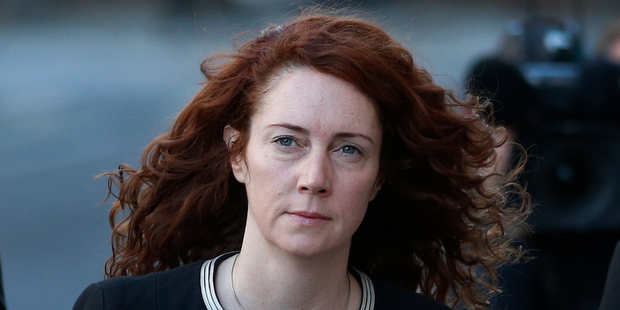 Rebekah Brooks boasted about how easy it was to hack a celebrity's phone, saying it was "ludicrous" that famous people employed advisers but didn't change the privacy settings, the former wife of golfer Colin Montgomerie told jurors at the phone-hacking trial today.
Eimear Cook, who was married to the former European Ryder Cup team captain for 14 years, said she had an intimate lunch with Brooks, then known as Rebekah Wade, after becoming concerned about press intrusion on her and her family's private life.
Mrs Cook told the court at the Old Bailey that mutual friends suggested a meeting, at which Brooks gossipped in a "flippant" way about celebrities.
She said: 'I remember the topic of how easy it was to listen to their voicemails, as long as they hadn't changed their factory settings.
"She [Brooks] said that it was so easy to do and she couldn't believe that famous people...
that they would have all these advisers and all you needed to do was change the Pin code to make the voicemail secure.
"She told me Heather Mills was engaged to Sir Paul McCartney at the time and she had thrown her ring out of a window - it was in parentheses about phone hacking.
"I had the impression she was talking about Sir Paul McCartney's phone not having its PIN code changed."
Mrs Cook added: "She told me how ludicrous it was - the simple need for people to protect their privacy."
Mrs Cook told the court it felt "like the papers were doing a hatchet job" on her following her split from her golfer husband, saying: "They alleged that I had numerous multiple affairs. They were unbelievably upsetting."
The jury was shown a copy of Mrs Cook's statement to the police in which she said Brooks told her at the lunch how she had been in the papers herself for assaulting her then-husband, Ross Kemp.
But Brooks' barrister Jonathan Laidlaw QC said the assault did not take place until November 2005, six weeks after the lunch meeting, and told Mrs Cook that element of the conversation "could not have happened".
Mrs Cook replied: "I did not make it up. I have no grievance against Mrs Brooks whatsoever."
Mr Laidlaw continued: "I am sorry to suggest this, however I make no apology - you have, I suggest, lied to the jury."
Mrs Cook replied: "I categorically deny that."
Mr Laidlaw said the matter of phone hacking did not arise either.
"It was not discussed by Mrs Brooks," he said. "This is a lie, you have told the police and the jury."
Mrs Cook said: "This is not a lie."
She admitted claiming to Brooks at the lunch that she had been violently abused by her ex-husband, Colin Montgomerie.
"I suggest what then happened was you told Mrs Brooks that your ex-husband had been violent towards you in your marriage", he said.
"Yes, I did", she replied, but she denied asking Brooks to run a story on the alleged attack.
"No, that was absolutely not true", she said.
Mr Laidlaw contended: "Mrs Brooks then went on to say, is it a police record, you said no it wasn't, and she then explained there had to be something that would stand or support the report."
Mrs Cook said: "That's completely untrue...I did not ask her to run any kind of story about my ex-husband, I completely refute that."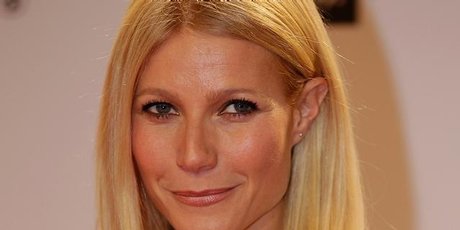 The court heard Mrs Cook, who later corrected herself on the date of the lunch, had made a claim for damages against the News Of The World, but she denied having a vendetta against the paper.
Earlier the Old Bailey heard how Brooks organised a "discreet" meeting with Andy Coulson at a Mayfair hotel a fortnight before the police investigation into phone hacking was restarted.
The then-News International chief executive emailed her PA Cheryl Carter requesting she set up the meeting with the former News Of The World editor on 14 January 2011, saying: "Need to see Andy tomorrow, somewhere discreet, like a hotel", the court heard.
Prosecutor Mark Bryant-Heron told the hacking trial that the pair organised to meet at the Halkin Hotel in Mayfair at 7.45am.
Jurors trying Brooks and Coulson, both 45, have been told they had a secret six-year affair, said to have lasted between 1998 and 2004, including the time they were both at the helm of the News of the World.
- Daily Mail