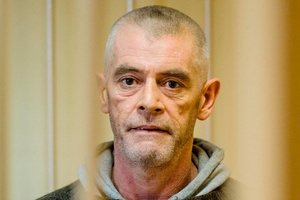 One of the two New Zealand Greenpeace protesters charged with hooliganism by Russian authorities has walked out of jail on bail today.
David Haussmann and Jonathan Beauchamp were arrested with the so-called Arctic 30 in September after Russian authorities boarded their vessel, the Arctic Sunrise, in international waters.
The 28 Greenpeace activists, a freelance photographer and a freelance videographer, were protesting against drilling for oil in Arctic waters. They had focussed their attentions on a drilling platform owned by gas giant Gazprom. Two people tried to climb onto the platform and hang a banner.
Mr Haussmann was one of nine who were granted bail at a hearing earlier this week. So far 12 of the group have been granted bail.
Today, Greenpeace has retweeted a tweet that announced Mr Haussmann's release: "@gp-sunrise 5h "BREAKING: David Haussman (sic) from New Zealand is released on bail and walks out of SIZO 4 in St Petersburg #FreeTheArctic30".
It was not known when Mr Beauchamp's case will be heard.
The bailed environmentalists were told they would be released from jail if they could provide financial surety of 2 million rubles (NZ$73,224).
The group was initially charged with piracy, but that charge was downgraded to hooliganism last month. The new charge carries a maximum penalty of seven years jail.
- APNZ