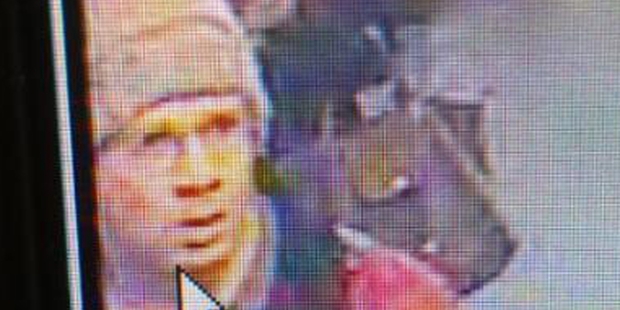 French police say DNA of shooting suspect Abdelhakim Dekhar, arrested yesterday, matched genetic prints found on the shotgun cartridges a gunman used in critically injuring a photographer in Paris.
Dekhar's arrest ended a manhunt under way since Monday night NZT, when a gunman critically wounded a photographer at the offices of Liberation newspaper, before opening fire on the offices of the Societe Generale bank in the La Defense district and taking a motorist hostage.
In 1998 Dekhar was sentenced to four years in jail for buying a gun used in the 1994 attacks by Florence Rey, 19, a political science student, and her lover Audry Maupin, who murdered three policemen and a taxi driver in a case that gripped France. Maupin died in the chase, while Rey, fresh-faced and from a middle-class family, was a figure of fascination, as she showed no emotion and maintained a stony silence during her trial.
She had claimed that Dekhar, 46, was the "third man" in their killing spree, but he insisted he was nowhere near the scene and was with a sister in London at the time - an alibi his family later denied.
He escaped charges of being a full-scale accomplice but was convicted of association with criminals in 1998, walking free aged 33 after the verdict as he had already served time awaiting trial.
Police seized Dekhar yesterday in a vehicle in an underground parking lot in the western Paris suburb of Bois-Colombes. They could not question him as he was in a "semiconscious state, probably after taking medication that may suggest he tried to commit suicide".
He was reportedly seized after a witness - said to be familiar with the suspect - turned up at a local police station providing the co-ordinates of the gunman whose face had been on TV screens across the country. Detectives took a DNA sample from Dekhar, which they said matched those at the crime scenes. A police source said Dekhar had "shown no signs of life" since his trial and his DNA would not be in the national database as "there were no genetic print files at the time [he was arrested]".
Despite being caught by several CCTV cameras, Dekhar managed to evade capture by changing his clothes regularly. In the end, he was confounded by a witness who had been housing him for the past two weeks and recognised his lodger as the prime suspect.
The 23-year-old photography assistant shot during the gunman's attack in Liberation's reception area was in a slightly improved condition yesterday and had been taken out of an induced coma, but remained "intensely monitored" by doctors.
While Dekhar's motives are still not known, he remains an elusive character. In his trial, he claimed to be working as an Algerian spy tasked with infiltrating leftist groups to unearth possible links with Islamist terrorists. Algeria denied this. Court psychologists dubbed him an individual with "mythomaniac tendencies".
"He's a strange, enigmatic man," Emmanuelle Hauser-Phalizon, his former lawyer, told AFP. "I never really who he was."