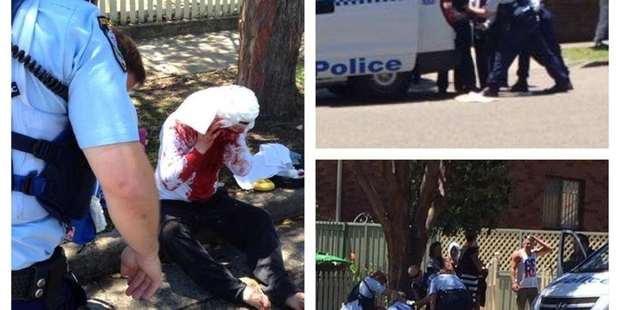 An elderly woman and a middle-aged man have critical head and neck injuries after a reported axe attack in western Sydney.
While reports say an axe or meat cleaver was used, police say they arrived at the scene of a stabbing in Auburn.
A 43-year-old man and an 80-year-old woman were found with stab wounds at two locations on Northcote St, police say.
Both were taken to Westmead Hospital in a critical condition.
Police say a weapon has been taken for forensic examination, adding that a man has been arrested and they believe the stabbing is domestic-related.
It's thought a middle-aged man stabbed an elderly woman, understood to be his mother.
As she lay bleeding outside the house, police believe the knifeman then turned on the other man, stabbing him several times around the upper torso and head and chasing him about 100m down the street.
Police say they quickly arrived at the scene.
- AAP