Experts mull measurement merits of mast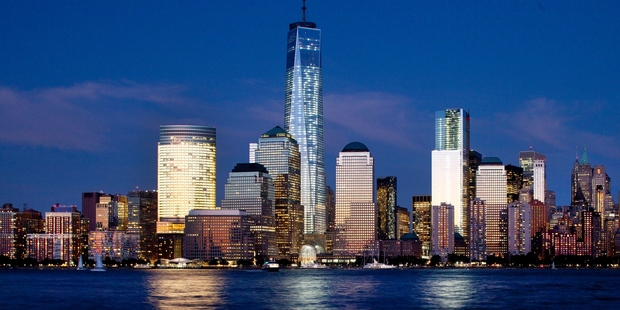 Rising from the ashes of 9/11, the new 1 World Trade Center tower has punched above the New York skyline to reach its powerfully symbolic height of 541m and become the tallest building in the country. Or has it?
A committee of architects recognised as the arbiters on world building heights met yesterday behind closed doors in Chicago to decide whether a design change affecting the skyscraper's 124m needle disqualifies it from being counted.
Disqualification would deny the tower the title as the nation's tallest.
The 30-member committee, comprising industry professionals from all over the world, will announce its decision next week.
The designers of 1 World Trade Center had intended to enclose its tower-topping needle in decorative cladding made of fibreglass and steel. But the developer removed that from the design, saying it would be impossible to properly maintain or repair. Without it, the question is whether the mast is now primarily just a broadcast antenna.
Daniel Safarik, for the Council on Tall Buildings and Urban Habitat, said the committee could consider amending its height criteria.
Chicago's Willis Tower, formerly known as the Sears Tower, was completed in 1973 and remained the tallest building in the world until 1996 when the council ruled that the Petronas Twin Towers in Kuala Lumpur, Malaysia, had knocked it from the top spot.
The Burj Khalifa, in Dubai, is currently the world's tallest building, standing 830m.
- AP