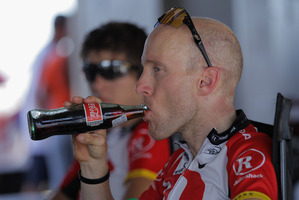 For several years, discerning American drinkers have consumed not the Coca-Cola produced in their own country, but imported Mexican Coke, known to connoisseurs as Mexicoke.
Since 1985, US Coke has been made with high-fructose corn syrup, whereas the version sold south of the border is produced using traditional cane sugar, which its fans believe tastes far better. Now, however, their beloved recipe may be about to change. Last week, the Mexican Government introduced an 8 per cent tax on junk food and a levy on sugary drinks to try to combat the country's ballooning obesity epidemic.
More than two-thirds of the population are now overweight, and Mexicans consume more soft drinks per capita than any other nation on Earth, including the US.
The new legislation makes Mexico the largest market in the world to impose a tax on calorific drinks, and Latin America's largest bottlers of Coca-Cola are not happy.
Coca-Cola Femsa and Arca Continental, both based in Mexico, say the tax could lead to some 20,000 job losses.
Coca-Cola controls more than 75 per cent of the country's drinks market, and stocks in both bottling firms have fallen by between 5 and 10 per cent since the law was introduced.
As a result, Arca executives have threatened to alter the classic Mexicoke recipe with a move to more fructose, which is cheaper than cane sugar. According to a report by Quartz, Arca's chief executive Francisco Garza said the change was "a very important part of the savings we are foreseeing now".
Though the recipe is essentially the same worldwide, Coca-Cola bottlers use different sweetening ingredients depending on the most readily available alternative. Coca-Cola Femsa, for example, uses sugar in Colombia, but corn syrup in Argentina. Of course, Coca-Cola insists that every Coke tastes the same, no matter where it was bottled.
- Independent