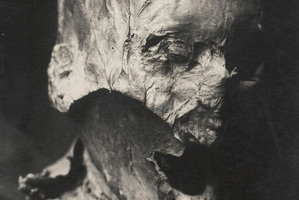 It was intended as a light-hearted article in the Christmas edition of one of Britain's leading medical journals. But a study seeking to confirm the identity of a decapitated French king has sparked an unlikely academic row and demands from some of its authors for the report to be retracted.
Four academics, including two who contributed to a report in the British Medical Journal which claimed a skull found in 1919 was the head of Henri IV, have challenged the research after DNA tests cast doubt on the authenticity of the remains.
In the original report, published in the journal in December 2010, France's pre-eminent forensic examiner, Dr Phillipe Charlier, and his team identified the partly preserved severed head as that of the monarch, who was assassinated in 1610 and is famous for ending the country's religious wars.
Dr Charlier spent nine months using computer models to recreate King Henri's face from the mummified skull discovered in Paris.
He compared it with contemporary portraits, identifying a small mole in the right nostril and a healed facial stab wound as features in common with those of the much-loved king.
But in a letter to the journal, rival academics say Dr Charlier's article should be retracted.
Signatories include Geoffroy Lorin de la Grandmaison, of the University of Versailles, and forensic anthropologist Leslie Eisenberg, both of whom contributed to the original report.
Dr Jean-Jacques Cassiman, who co-wrote the letter and has helped to pen a new study about Henri IV, said his research showed it was impossible that the head was the king's.
Dr Cassiman examined DNA, and in a report in the European Journal of Human Genetics said he found a genetic mismatch between the head and three living male relatives of the king.
A spokesman for the British Medical Journal said it was looking at the criticism.
Dr Charlier said a retraction was out of order.
- Independent