Human rights groups warn amputations, stonings and floggings will be step backward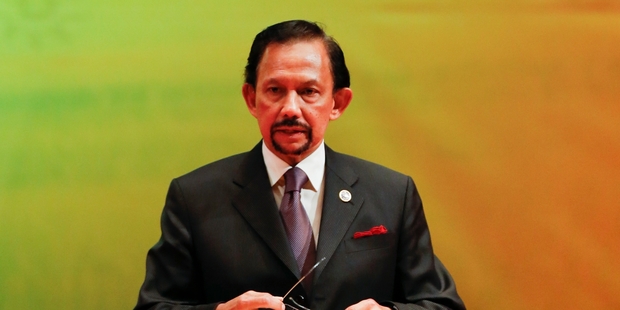 The Sultan of Brunei is to introduce a new code of Islamic law which could involve stonings for adultery, amputations for thefts and public flogging for drinking alcohol.
Hassanal Bolkiah, who is one of the world's richest men, announced the legislation as part of a shift in his kingdom towards a more conservative brand of Islam.
The move caused condemnation from human rights groups, who called on Britain to review the many honours that it has conferred on the 67-year-old monarch during his 46 years of rule. He has a knighthood from the Queen; honorary law doctorates from Oxford, King's College London and Aberdeen; and an award from the president of the Royal College of Surgeons in Edinburgh.
The former British protectorate is also a member of the Commonwealth, which has its biennial summit meeting in Sri Lanka next month.
"I think any university that has granted an honorary law degree to the sultan should be thinking again as to whether they want to be associated with him," said Phil Robertson, of the Asia division of Human Rights Watch.
"It's a huge step backwards, a demonstration of the more feudal aspects of Brunei that harks back to the 18th century model of absolute monarchy, and it gives a licence for human abuses to be made law."
The oil-rich kingdom, whose 415,000 people enjoy a high standard of living in comparison with the rest of Southeast Asia, already enforces Islamic teachings more sternly than other majority-Muslim nations in the region, such as Malaysia and Indonesia. The sale of alcohol is banned, and evangelism by other religions is forbidden.
The Sandhurst-educated sultan said that the sharia penal code, which would be applied only to the island's 67 per cent Muslim majority, should be regarded as a form of "special guidance" from God.
Brunei's leading Islamic scholar, Mufti Awang Abdul Aziz, told a legal conference that it would be applied only after judges had deemed it justified. "Let us not just look at the hand-cutting or the stoning or the caning per se, but let us also look at the conditions governing them."