Nobel Peace Prize nominee shot by Taliban arouses little sympathy in her home district.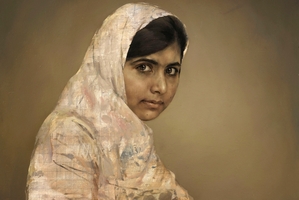 The bravery of Malala Yousafzai has won her accolades, awards and admirers everywhere except her hometown in Pakistan.
Mingora will not be commemorating the anniversary today of when two Taliban gunman left the teenage activist for dead, as fear and suspicion grip the Swat Valley where she grew up.
In Mingora's market, conservative residents voiced suspicion about the motives behind her campaign to get more girls into school. Some described her as an "agent of the West". Abdul Khaliq, a teacher at a school just outside town, called her a "mouthpiece" for America and Britain.
Malala, 16, was on her way home from school on October 9 last year when two gunmen stopped her bus, asked for her by name and opened fire.
Although the attack prompted deep soul-searching among the chattering classes, her message of peace through education has found little purchase among most of the population.
Plans to rename a string of girls' schools after Malala had to be reversed when pupils protested it would mark them out for reprisal attacks.
Instead, opinion has hardened against her. In July, when she spoke at the United Nations, Malala was widely condemned by Pakistani commentators and nicknamed Malala Drama-zai on social media.
A lively denial industry has sprung up, claiming she was not even hurt in the attack.
Raza Rumi, of the Jinnah Institute think-tank, said the reaction symbolised Pakistan's confusion over terrorism, with many people finding hidden hands to blame. "She's not a politician, a soldier, a police officer. She's not even a high-profile person, she's a child," he said. "So the response to her plight ... is shocking."
The Swat Valley was a popular tourist destination until 2007 when the Pakistan Taliban swept in, closing girls' schools and imposing strict Islamic law. The military beat them back four years ago, but they have left a residue of fear.
Today there is little sympathy for a girl who has won a prized British visa. Instead there is suspicion.
Why, many people wonder, has the young campaigner - and two friends caught up in the shooting - been allowed into Britain when hundreds of others are maimed or killed by terrorists each year?
Others quietly describe their admiration but admitted they were too scared to mark the anniversary - or her possible Nobel Peace Prize win on Friday.
Muhammad Rasool, a taxi-driver, summed up the fear. "Anyone linked to Malala will get killed. No one wants to be seen identifying with her."