Green card applications and holidays disrupted by impasse in House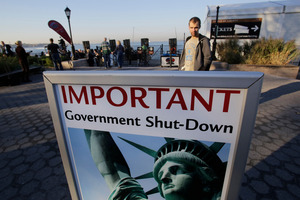 Kiwis have described the stress of being caught up in the United States Government shutdown that is disrupting travel plans and green card applications.
National monuments were barricaded, US war cemeteries in Europe closed and hundreds of thousands of federal workers sent home without pay on Tuesday while the Republicans and White House stand off over proposed healthcare reforms. There were no signs yesterday to an end to the impasse.
Titirangi hairdresser and ultra marathon runner Dan Greig headed to San Francisco yesterday intending to run the Grand Canyon. But as he boarded the plane he had no idea if he'd be able to complete the 73km challenge.
Up to 18,000 tourists visited the attraction each day and were being turned away with road blocks. If it was still closed, Mr Grieg would try to find somewhere else to run - though he said most of the parks in the area were state-operated.
Hamilton expat Andy Seeley (below), who has lived in San Diego for the past nine years, fears his green card application will be held up.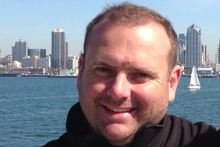 "My green card expires at the end of the year; at the best of times the federal government here aren't that efficient," he said. "It's taken me 2 years to get one before."
The confusion surrounding the Obamacare legislation also left Mr Seeley's magazine business in doubt, as "no one knew" what impacts it may have on taxation. He hoped it was accepted so he and his wife, Tiffany, could afford to get health insurance. They had to drop their last policy after the US$800 ($963) monthly payments for partial coverage became too much.