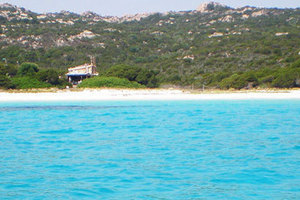 A New Zealand businessman has forked out nearly $5 million for a pristine island in the Mediterranean.
The businessman bought Budelli Island, considered to be one of the most beautiful islands in the Mediterranean, at auction for 2.94m euro (NZ$4.8m), after the previous owner went bankrupt, The Local website reported.
Budelli is part of the La Maddalena island group which lies between Sardinia and Corsica.
The New Zealander, who owns a business in Switzerland, has not been named by the Italian media but his lawyer, GiMura, described him as a "true environmentalist" who has been "in love with the Maddelena archipelago for decades", the Unione Sarda website said.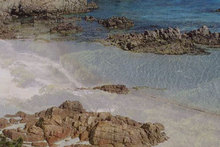 The buyer has been named in an Italian website as Michael Harte, the chief information officer for Australia's Commonwealth Bank, Radio New Zealand reported.
Mura told Unione Sarda his client had lived in several parts of the world and was involved in significant marine and land conservation projects.
Mura said the entrepreneur bought the island, which is home to 'Pink' beach, a national park, with the aim of protecting the ecosystem.
However, the island paradise might not stay in New Zealand hands for long as the Ministry of Environment and the Park Authority has the right to enforce the "right of pre-emption", which allows them to buy the property for the same price paid at auction, within 90 days.
Budelli is an unspoilt island of 1.6 square kilometres where construction is banned and access is only permitted alongside a member of staff from the park's authority.
- APNZ