New Zealand has been asked to pledge moral support for a potential US military strike against Syria but the Government says it is yet to make any commitment.
The United States' Congress is considering whether to approve military action against the regime of Syrian president Bashar al-Assad, whose forces have been blamed for a sarin nerve gas attack which the UN claims killed about 1400 people.
Prime Minister John Key today said New Zealand had been asked whether it would give moral support to US military intervention, but the Government was still considering whether it would.
US Secretary of State John Kerry had discussed its position with Foreign Affairs Minister Murray McCully over the weekend, Mr Key said.
"We've been asked by the Americans, if there was military intervention, whether New Zealand would consider lending moral support to that.
"We've said we'll need to assess all of the circumstances, and the processes that take place, prior to that point if it occurs.''
Mr Key said the US was "taking the temperature'' of a number of countries.
"And the Foreign Minister, rightfully so, said that's something we would need to consider.''
The matter would likely be up for debate in Parliament, but a decision on whether New Zealand would offer moral support would be up to Cabinet.
Mr Key said New Zealand had not been asked to make any contribution to military action against Syria.
The situation in Syria was a "great human tragedy'', he said.
He said it was important the information gathered by UN weapons inspectors was now carefully analysed, but it pointed to responsibility for the chemical weapons attack lying with the Assad regime.
"Taking military action against the Syrian regime is a significant step which world leaders would not take lightly. Consideration must be given to the possible consequences of any action, including for the broader region.
"However, the world cannot afford to have another Rwanda, where a million people lost their lives, or another Kosovo, where again a huge number of people also lost their lives.
"Western countries, including New Zealand, do feel a responsibility to protect the people of Syria. New Zealand continues to hope this can be achieved through the UN Security Council.''
The Security Council remains divided on military action, with Russia likely to veto any strike against its ally.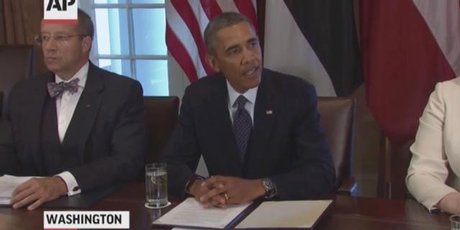 - APNZ
- APNZ